The Tassel Loafer, Smart or Casual
The Tassel Loafer is a shoe that I feel fits nicely in to two camps, both smart and casual. Not many shoes do so well, but here goes on why I think so.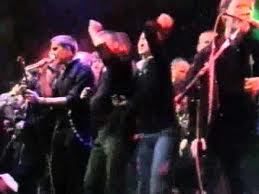 The Specials in 1980 were one of the first massive influences on me. The 1st lP cover and the 'Rock Goes To College' concert were my introduction into them. The suits and style of both the band and audience, most of which ended up on the stage, was 3 button suits and mixture of shoe styles including The Tassel Loafer.
I was too young to understand it was a late sixties fashion, or that it mainly was an late original mod, skin look. To me it looked smart and nothing like anyone else I knew. At school we wore blazers, but the blazers weren't the same as the suits, and for defo my shoes were what mum got me.
Anyways my point is they looked smart. Now am I mixing the word, Smart with Cool? No matter really because I still feel the Tassel Loafer is smart and cool.
So lets forward to a few years ago. I was at a Business Networking event. A guy I know, a solicitor, is wearing classic Loake Brightons with a fairly normal blue suit. I said to him, you into the mod thing, he said no, I said about the shoes, he said it is quite common for lawyers to wear them.
Now I think of lawyers as usually pretty good dressers, it is part of the job. You have to look the part. And he was wearing them in a professional capacity. Where as I wore mine with jeans and trousers back as a kid.
So do Tassel loafers work with both?
I know what I think, but the point to this blog is to prove the point. And the only way to do that it is to get some pics.
So first up, the glorious The Specials, I will argue one of the most perfect bands ever, in so many ways. And on the feet of 3 of them were tassel loafers. And all 3 pairs of the loafers are being worn with a suit. So 1 point to the smart side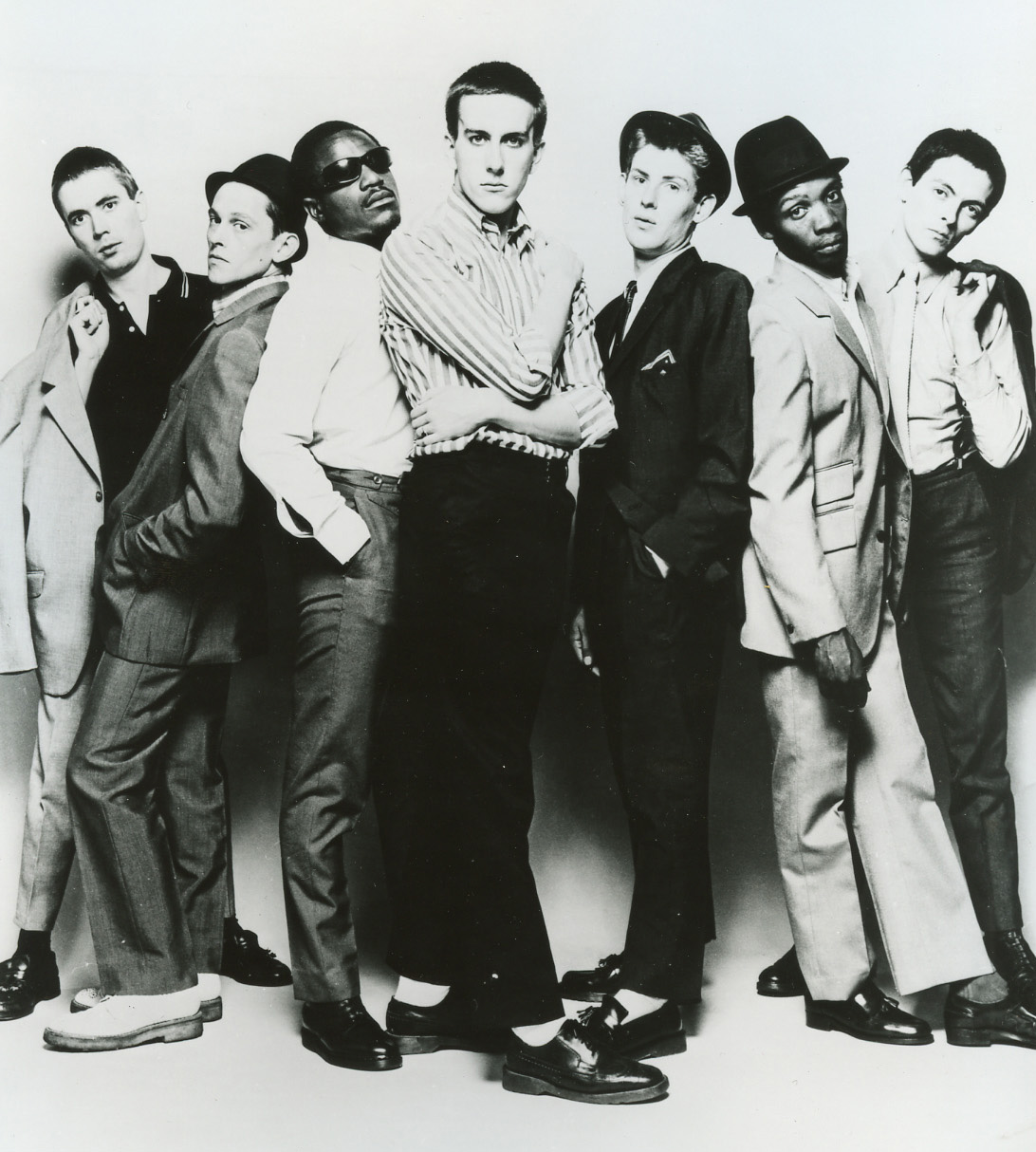 Next up. This guy is defo a bit of a dude, not sure about the scarf, but the brown tassel loafers and white jeans, with a tiny turn up, look really good. Weller seemed to spend most of the 80's in a very similar style. Sorry to say that I don't know what make of Tassel Loafers these are, but they look expensive. 1 point to the casual.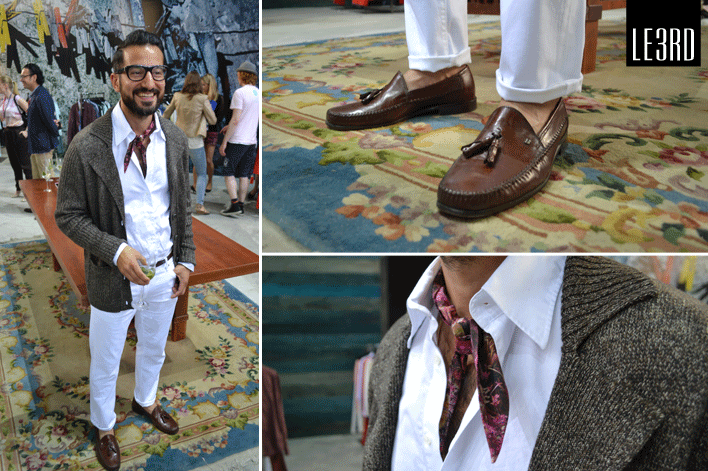 This picture , the lady is wearing white socks with the Burgundy, Oxblood Tassel loafers. A classic female look, big in the 80's with some of the hip hop people. Again it is one of those looks that is casual, but not scruffy. Meaning to me it took a lot of thought to get it right, but at the same time is not formal. So 1 again point to casual.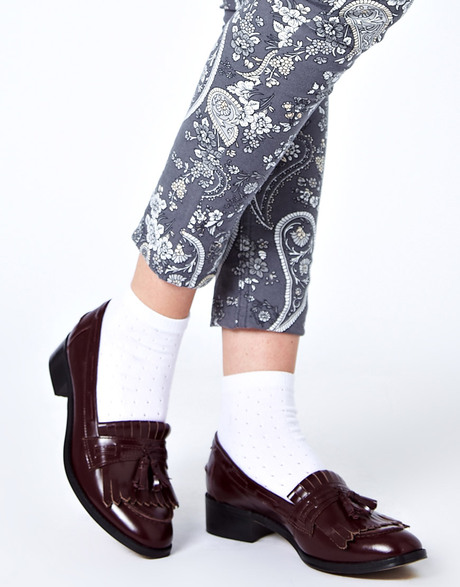 The guy on the left is wearing a look so many of us have had. Button down, parka, dark jeans, white socks and yes Tassel loafers. The picture looks modern so I am guessing perhaps less than 10 years old, but the look is timeless, late teens casual mod, ie out with your mates. Street Mod in fact. So yet another point to casual.
The next set of pictures are of what I think of Smart Young Professionals. My assumption is that they work in the city, but not in banking, probably new media? Anyways loving the suits, although would prefer 3 buttons, and mostly no socks! So although the look is smart, it also saying casual. 1 point to smart.
Again to counter argue, here is some very cool, but never the less, causal looks.
I like this look on this guy, again no socks, jeans with a jacket, but tie pin, the ties a little wide. But he looks cool. This combination normally I hate , jeans and jackets are hard to pull off, but this guy does. And on the feet, yep Tassel Loafers. Again smart casual !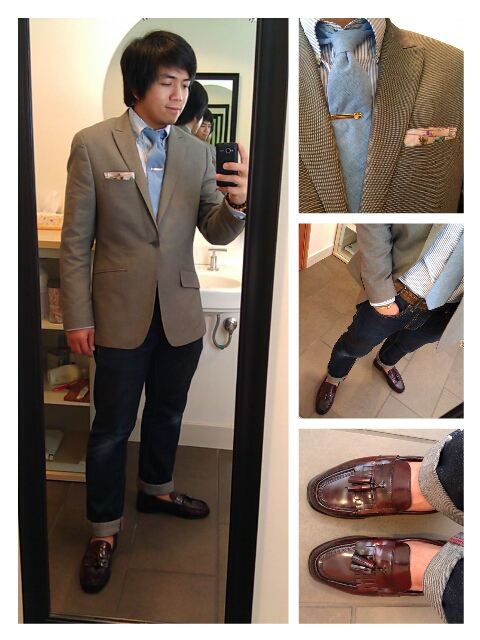 This last photo I love the colours, that green and yes brown combination just look so cool. Only the jean shirt lets it down. Again the details on the suit, make the look 'DING'. But the tassel loafers shine away at the bottom.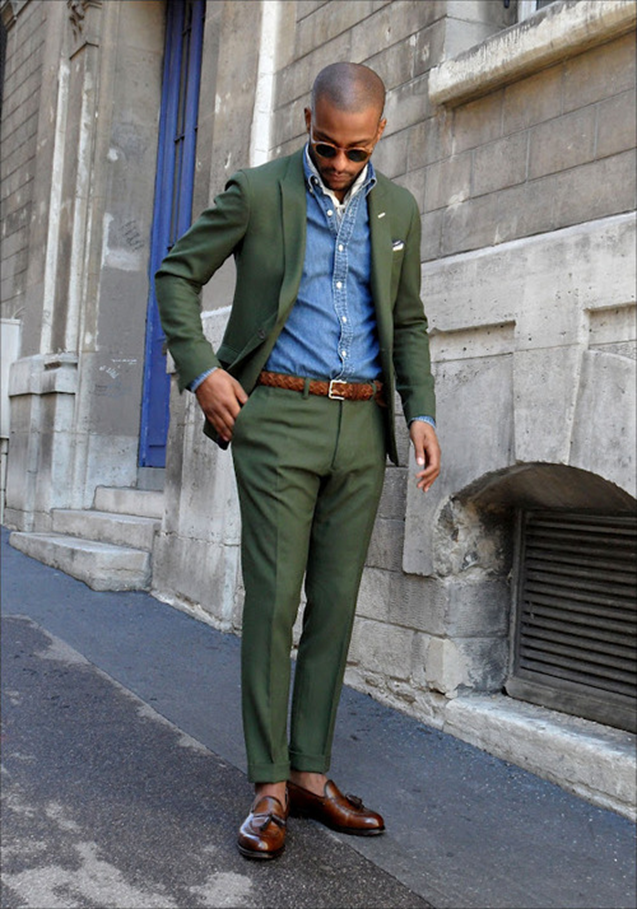 The oxblood tassel loafer to me has to be one of the best shoes to wear with a multitude of outfits.
With jeans, you go to the pub in them or a northern soul do.
Jeans , Fred Perry and loafers, perfect for a ska do.
Put on some trousers, add a button down and you look ok at birthday party or evening out.
Put on a smart suit and your loafers and you are ready for a smart night or that wedding the wife has dragged you to.
If you made sure you got leather soles, then you can dance away the hours.
And lastly you know you are in the good company of wearers, please stand up, Suggs, Jerry Dammers and many others.
So the Tassel Loafer I conclude is Smart & Casual. I await debate!
£

120.00
UK6 | Euro40
UK7 | Euro41
UK8 | Euro42
UK9 | Euro43
UK10 | Euro44
UK11 | Euro45
UK12 | Euro46