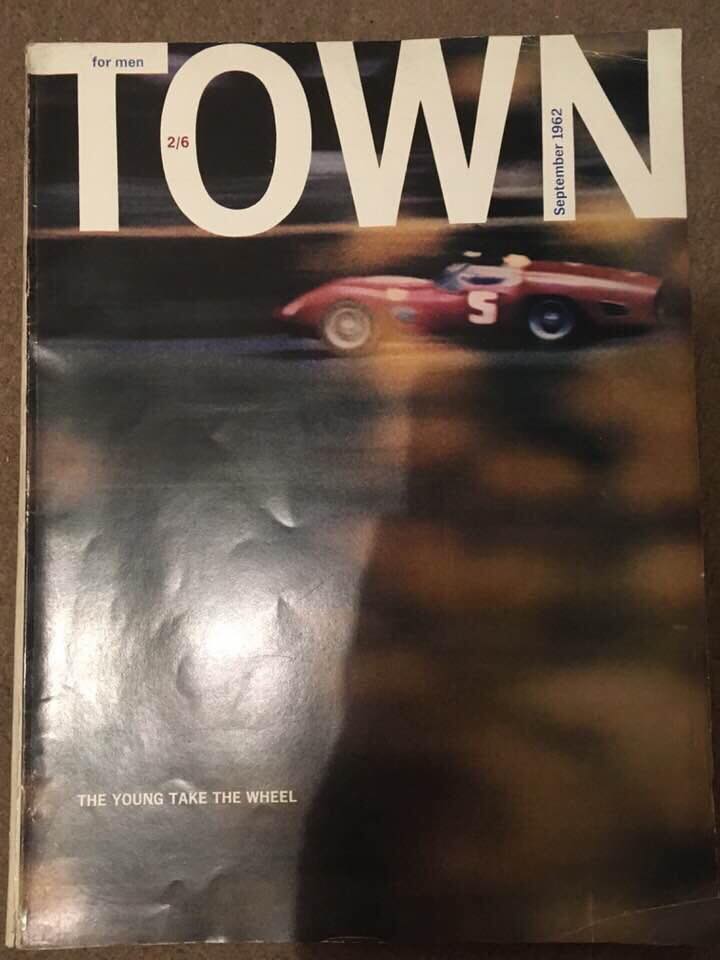 Town Magazine September 1962 and three young men from Stamford Hill; Mark Feld, Peter Sugar and Mickey Simmons appear in an article called Faces without Shadows. It is the first article about Mods (not that they are named as such in the article itself) to appear in the Media. Across the 6-page article amid the stunning Don McCullen photos they pass judgement on a raft of subjects from politics to scooters but mostly clothes; especially tailored clothes. Mark Feld, of course went on to become 70's superstar Marc Bolan via proto art-popsters John's Children. It's probably one of the reason's that copies of the magazine now change hands for several hundreds of pounds.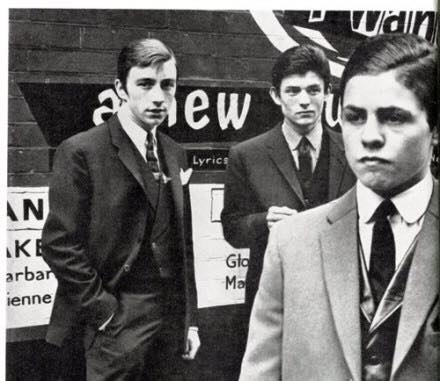 The article is very much geared to where these young Princes see themselves going. Their self-assuredness is absolute. What is not really touched on is their Stamford Hill home which has given them this self-belief. All three were young Jewish boys whose clothes obsessiveness was well served within its tight-knit community and not least by its tailors who were more likely to entertain the 'eccentricities' of the young dandies than a more traditional West End tailor. Bedecked in bespoke clothing at 12 and 13 years of age, making them feel head and shoulders above their peers. Their group also contained the likes of Henry Moss, Gerry Goldstein, Barrie Milner and perhaps more famously (Sir) Alan Sugar of TV show The Apprentice and Michael Abraham Levy whose charms have raised tens of millions of pounds for the Labour Party. At an age where they were too young to congregate in pubs (which no doubt they would have considered beneath them) there chief hangout was the Bowling Alley. The first that was opened in the UK.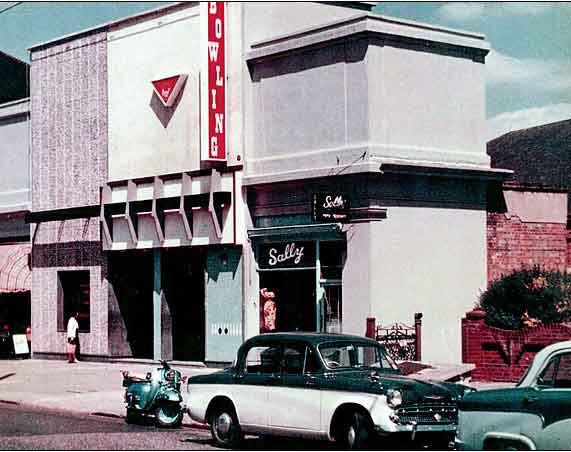 Britain's first Bowling Alley was opened to great fanfare with special guest Henry Cooper on hand in 1960 in a converted cinema in Stamford Hill. It quickly became the place to be for the relatively wealthy Jewish youths and the place to show off their latest sartorial finery. It was certainly far cooler than their previous hangout the Amusement Arcade (commonly known as the schtip) and the they would meet up and over American Cola discuss matters both sartorial and recreational. Would they be going to The Downbeat Club in nearby Finsbury Park or further afield up the Seven Sisters Road to the Club Noriek in Tottenham? A Bowling Club craze exploded across the early part of the sixties and was a massive lure for the young.
Hanging out in bowling clubs and often being too young for scooters and thus reliant on pushbikes its probably no coincidence that one of Mods greatest tricks was its appropriation of sports wear as leisure items. The Fred Perry cotton-pique tennis shirt with its three-button placket and split hem was (and remains so) an essential part of the young Modernists wardrobe. It's laurel wreath logo on the breast was a badge of pride and no other polo shirt would do. Cycling shirts were another item that were seized upon. The bold coloured knitted tops with a zip-up neck offered an instant European élan to the young stylists. They came in a vast array of colours and designs so they could retain that oh so essential sense of individualism.
Sports shoes also became popular – a flick through the 'bible' Mods by Richard Barnes shoes as many kids in 'sneakers' as desert boots and hush-puppies. Famously Mickey Tenner wore hockey boots with the little studs removed on Ready Steady Go. Boxing boots and cycling shoes also made appearances as kids sought that one item that would make them a Face in the eyes of their peers. Naturally this gets a mention in the 'Bible' by the man who should have been credited as its co-author; Johnny Moke. 'We went to a bowling alley wearing some old plimsolls. We hired a brand-new pair of bowling shoes and afterwards I walked out with mine. That weekend we went to Clacton. It was the weekend of the first trouble. I'd taken off the big number 8 that was stuck on the back was the only guy walking 'round Clacton with bowling shoes on. When I went to Brighton about six weeks later, half the kids had bowling shoes.'
Johnny Moke went on to be a famous shoe maker, who at one point denounced trainers but at the height of the Mod years he knew that a shoe could be both casual and stylish. The bowling shoe has continued to be a staple part of a Mods wardrobe ever since. No doubt Mark Feld, Peter Sugar and Michael Simmons were also admiring their style in Britain's first bowling alley, if they weren't probably getting their shoes hand-made at the time. Truly they were Faces without Shadows.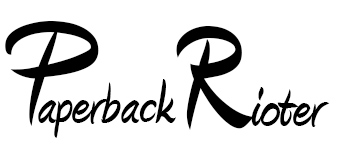 £

89.00
UK6 | Euro40
UK7 | Euro41
UK8 | Euro42
UK9 | Euro43
UK10 | Euro44
UK11 | Euro45
UK12 | Euro46