We are really pleased to be able to offer these shoes. Modshoes has the exclusive on these and you just won't find them anywhere else !
Based on a pair of shoes from the late 70s, these shoes evoke so many memories. Personally I can remember people round our way wearing them. Modshoes was lucky enough to have a friend that had owned a pair since 1981, which we think, was the last time that you could actually buy something like this.
It's almost impossible to find TRUE basket weave tassel loafers in this style these days, you get the odd pair on ebay, but they are not common place.
The shoes look really good in real life, the oxblood rub off black look, makes them striking. In terms of wearing, I had a pair on my feet straight out the box at Skeggy Northern Soul weekender recently, and report no issues at all. They felt great and comfortable with no rubbing.
Be aware like all loafers, they will grow up to 1/4 of an inch after 2 hours or so. These did for me.
In terms of sizing these are very true to UK sizing, so stick with your UK size. Be aware they are roomy in style so if this is your first pair of loafers in a while do expect them to feel wider than normal High Street shoes.
Specs
Upper Leather
Sole Leather
Sizes 6 – 12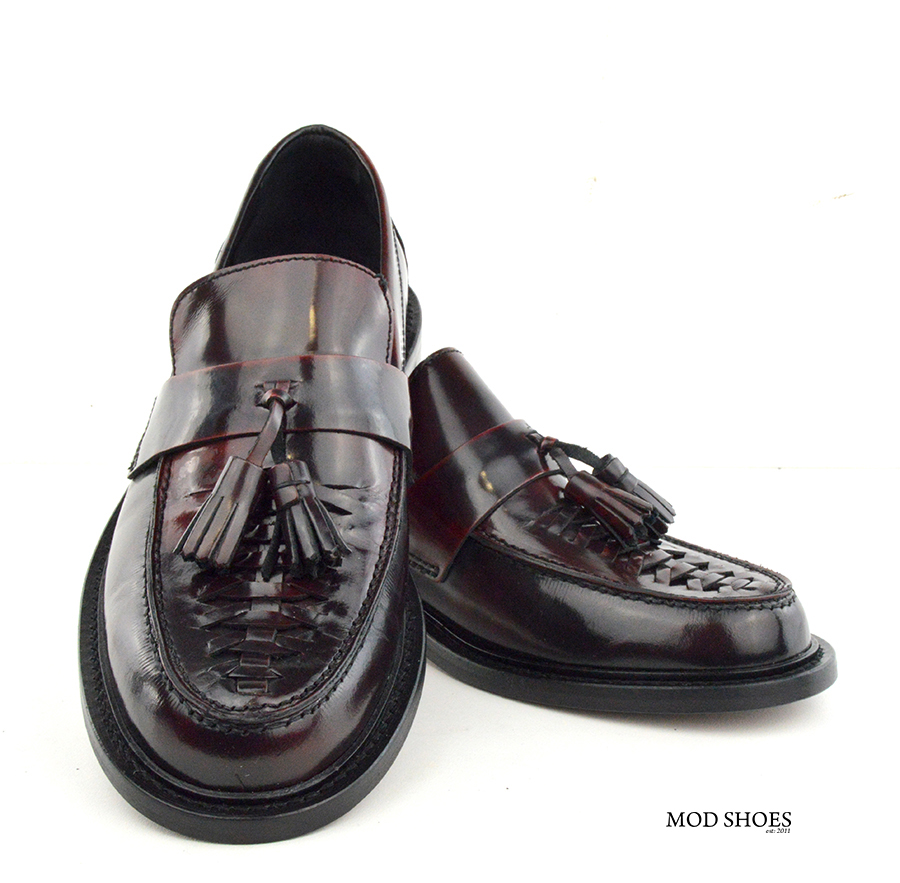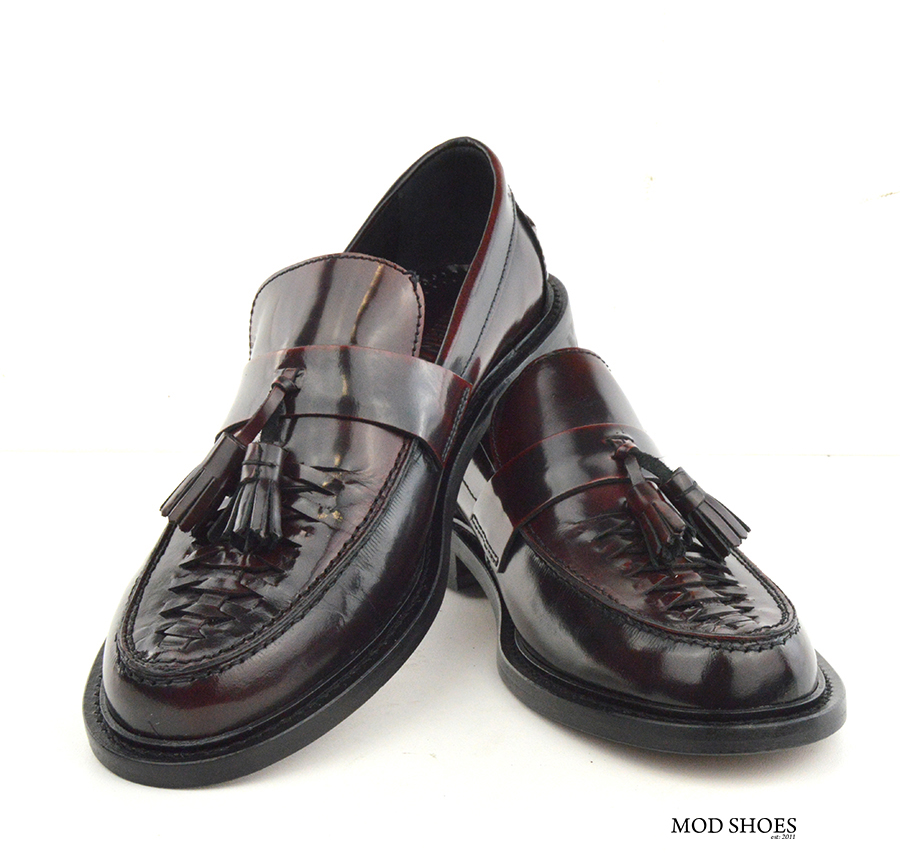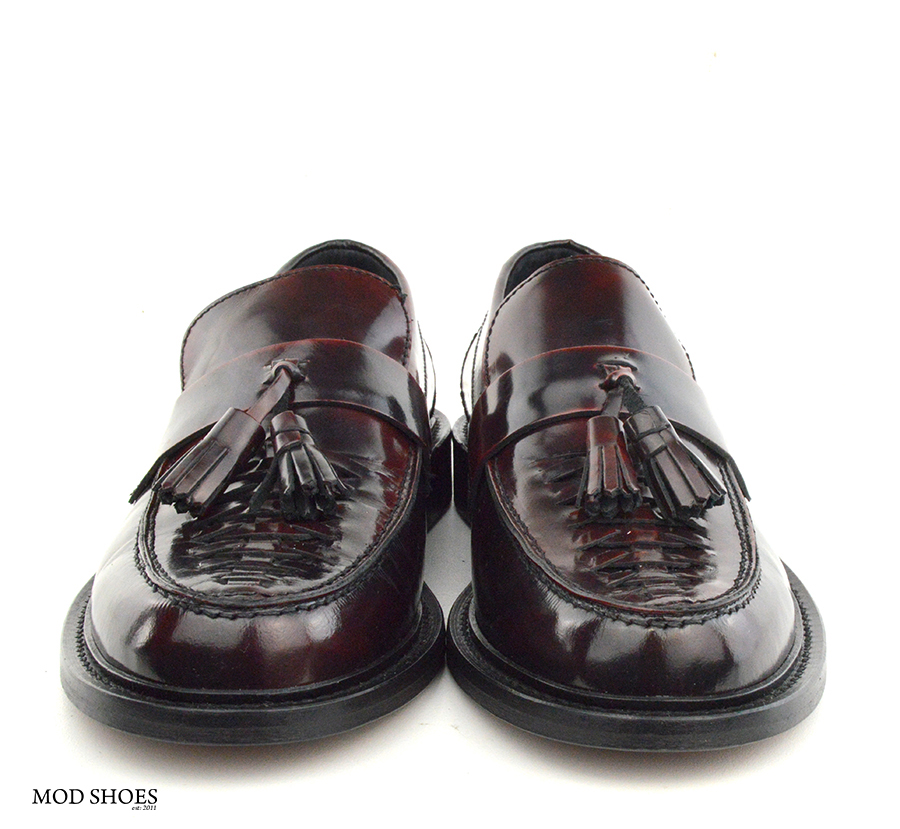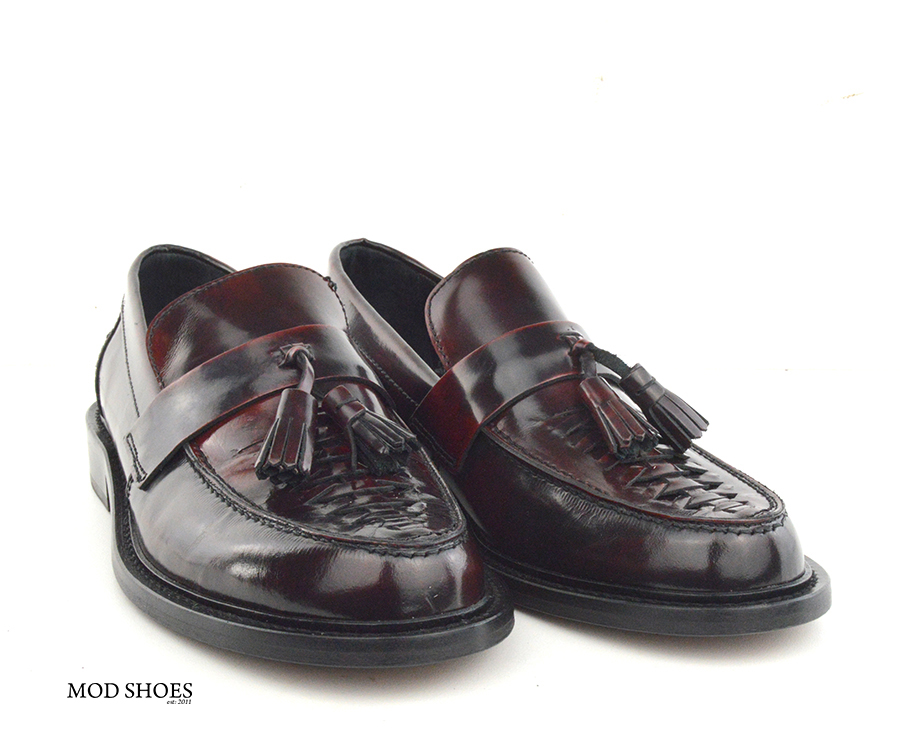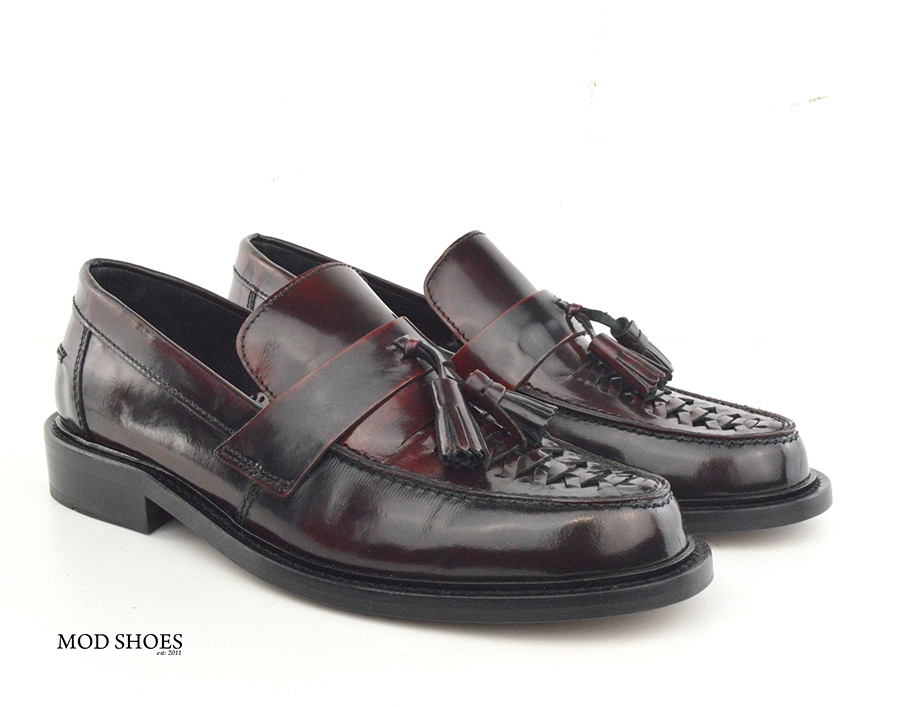 Here are some images of the shoes with Trousers. We did these shots so you could see the shoes with trousers you possibly own already, and get a feel for how they look.