Unsure Of Your Size? Which Style To Choose?
Buy 2 pairs, Keep One & Return The 2nd Pair For FREE* (T&Cs Apply) 
We know it can sometimes be a struggle buying online. Sizing, Styling etc So we have introduced a new scheme to make it easier for you to decide.
This is how it works
1. You buy 2 of the same shoe in 2 sizes, for instance 6 and 7
or
2. You can decide between Style 1 or Style 2
3. You place order for both pairs(or more shoes)
4. When we send out the order we include a free DPD returns label & bag
5. You try on both pairs of shoes, in the comfort in your home, that way you can compare and contrast between them, and see what fits best.
6. You put shoes for return in the bag
7. You drop off the shoes at one of DPDs 2500+ locations in the UK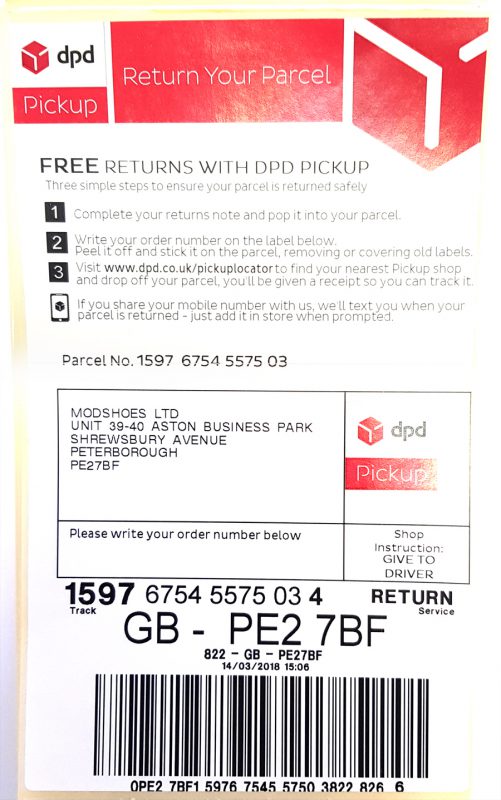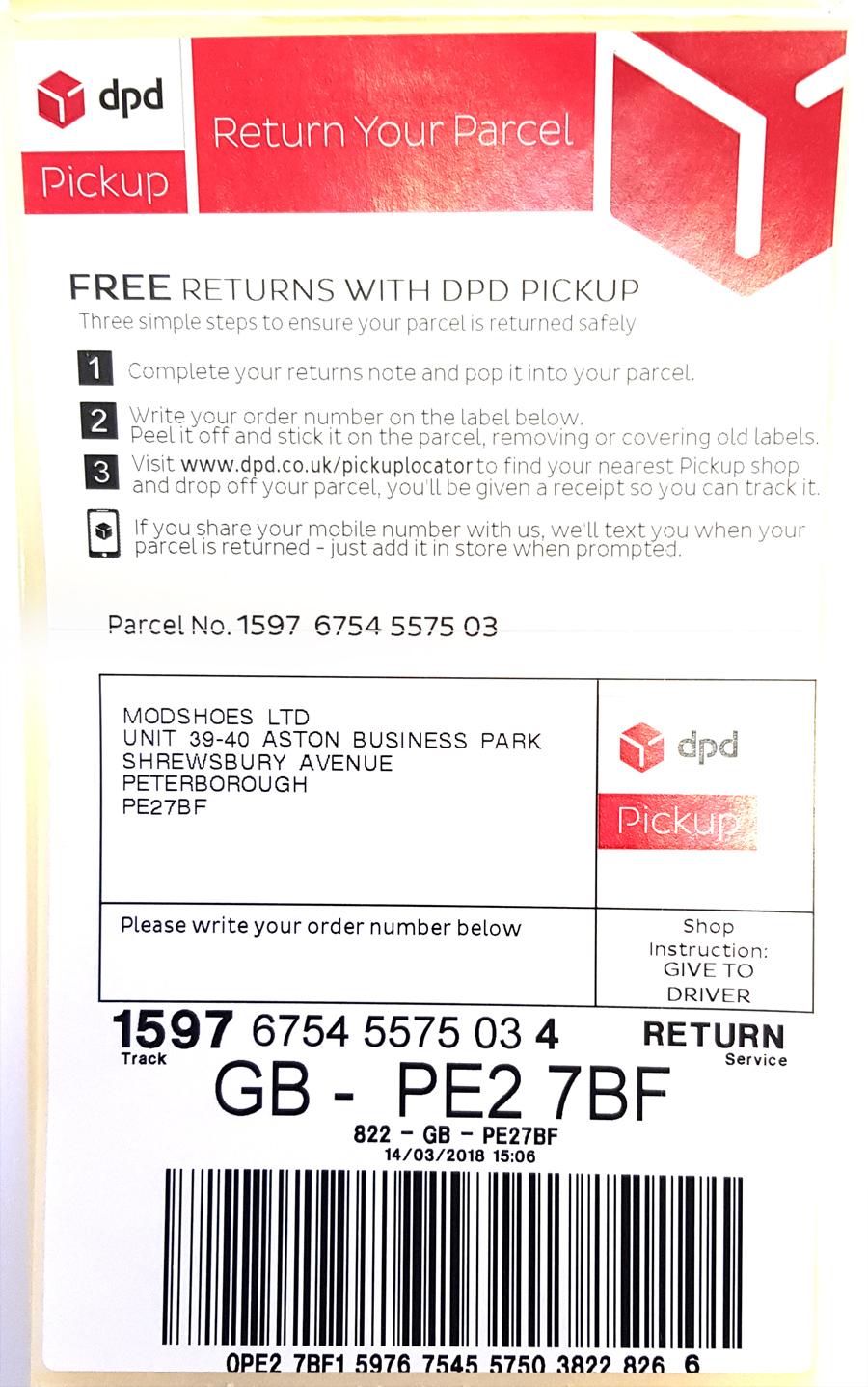 T&Cs
You have to buy 2 or more pairs of shoes
You have to take the shoes to the DPD drop off location (there is no picking up from your house, place of work etc) https://www.dpdlocal.co.uk/apps/shopfinder/index.jsp
DOES NOT INCLUDE SALE ITEMS
If you decide to return both (or more) we DONT pay for all the shoes
This is UK ONLY mainland only. It doesnt include Northern Ireland, Isle of wight, as they go across water and cost a lot more by DPD.
Multiple shoe order i.e. you have brought 2 pairs to try for size will be sent with DPD. Sorry due to costs we cant send 2 pairs with Royal Mail. If you have selected royal mail on the checkout page, we will change this to DPD on despatch.
This is DPD service only, not available for royal mail
It is your responsbility to check the drop off location is open
The normal 30 days returns still apply
There is only 1 returns label. Meaning if you buy 4 pairs, kept 1 and send back the rest, you would pay for the 3rd and 4th pair.