Do I have to pay postage? (EU Customers please see important Info at end of page)
We offer free delivery on orders over £55. On orders less in value the postage charge is between £4.20-£5.85 This applies to UK orders only. Mon – Fri order up to 1pm go same day, after 1pm, go next working day.
We use two different carriers to send your parcels. On most UK mainland orders over £55 we use DPD next working day* tracked and signed for delivery. If you wish to choose Royal Mail signed for instead, you are able to do so on the order form.
DPD Next day delivery* –
Please note that whereas we will send appropriate orders via DPD for next day delivery, on some occasions this may not be possible due to unexpected delivery issues etc. If you think your delivery may be late, please be sure to check the email address used when placing the order, as DPD will sometimes try to contact you to resolve a delivery issue.
On rare occasions, deliveries can take up to 2-3 working days.
Unfortunately we are unable to refund delivery costs due to late deliveries caused by issues with locating address, access to premises, or customer absence from address.
Please note that all delivery dates are estimates only.
The delivery service is provided by a third party. The seller will not be liable for any expenses, loss or damage occurred to the buyer as a result of the Seller's failure to deliver the product by a specified date.
We will inform you once your order has been processed and dispatched. If we are unable to dispatch within the required date, we will inform you by email.
Order has not arrived or is missing?
If you haven't received your order within 10 working days of dispatch date please contact us and we will try and track the parcel.
Please report the item missing if you haven't received after 25 days from dispatch.
We will usually try to resend the same item/s if an order is missing. Please note that in some cases you may be offered a voucher/credit note for the value of the order instead.
Can I have my delivery sent to my workplace ?
We are happy to send to a different shipping address. But please note, we will only deliver to the address, not a next door neighbour, unless we have your permission.
Do you send to countries outside the UK?
MORE DETAILED EU INFO AT BOTTOM OF PAGE INC RATES
We send to many countries, the full list is at the checkout. Postage cost to EU is from £???????, rest of world FROM £12. Outside the UK we mainly use DHL. Please see the checkout page for more details in your country
We sometimes get asked can we send not using tracking etc, to save a couple of quid. We wont do this because 'Tracking' and 'Signed For' protects us and you !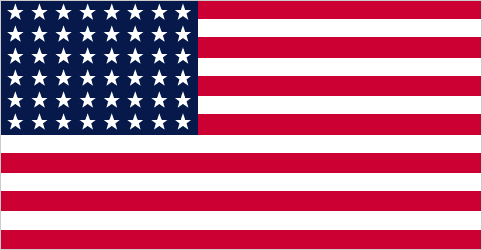 USA
Delivery to US is very good, we have teamed up with DHL Express, and they are getting orders to America very quickly, much faster than Royal Mail. DHL starts at £12 , where as Royal Mail is £30. Finally DHL also have full tracking , so you can see where your order is at all times. Our customers tell us that they think the service is very good , efficient and quick.
What if I'm not in ?
You will receive a text and/or email from DPD asking if you have any delivery instructions. You can let them know if you wish to alter this , or ask for them to leave in a safe place
Apologies but we do not offer timed deliveries
DELIVERY TIMES
UK
In many cases orders are shipped next working day. UK this means if you order on a monday night at 7pm, its packed tuesday morning and if you use DPD will be with you Wednesday
International:
Please allow up to 14 working days for delivery. There are rare occasions where items get stuck in customs in the local country. For instance we have sent to the same address in the USA, one time it took 4 days, next time it took 3 weeks.
Can we please advise to use DPD and DHL in your country. They are so quick and efficient , we have found 90% of delivery times to be a few days
Import Taxes – NOT UK OR EU (Please see below)
Any taxes or duty fees incurred by shipping to overseas addresses are the responsibility of the customer and these costs cannot be reclaimed from Mod Shoes.

European (EU) Delivery Inc Brexit Taxes
Our system uses DHL to deliver to the EU
DHL offer both an Air and Road service, in simple terms road is cheaper but takes longer !
The new service means the price you pay us, includes all taxes , import duties etc, so you have no 'Unexpected Charges' .
DHL is also good for you, as it is a 'Point 2 Point' system meaning the tracking is really good, the same company will pick up from here, will also deliver to you, and you will know where your goods are as they travel to you :-)
The tracking allows for you to be updated, and also update DHL if you want the redirecting etc.
We think this will give our customers real peace of mind.
Rates vary per country because of VAT in destination country. We show the VAT here, because once you have chosen your country on Checkout page, the price will alter slightly. Be rest assured the checkout price is the final price.
(Please note that some EU countries such as those that are part of the EEA instead do not have this agreement in place. These countries may still be eligible to pay duty.
In these instances we will not charge you VAT, and you may be charged by customs).
Country
VAT
Postage Example 1 Pair By Road*
5 – 10 days
Postage Example 1 Pair By Air*
1 – 4 days
Belgium
21
£23
 £28
Bulgaria
20
£30
 £37
Czech Republic
21
£30
 £37
Denmark
25
£23
 £28
Germany
19
£23
 £28
Estonia
20
£30
 £37
Ireland
23
TBC
 £28
Greece
24
£30
 £37
Spain
21
£22
 £28
France
20
£23
 £28
Croatia
25
£30
 £37
Italy
22
£23
 £28
Cyprus
19
£30
 £37
Latvia
21
£30
 £37
Luxembourg
17
£23
 £28
Hungary
27
£30
 £37
Malta
18
£30
 £37
Netherlands
21
£23
 £28
Austria
20
£23
 £28
Poland
23
£30
 £37
Portugal
23
£30
 £37
Romania
19
£30
 £37
Slovenia
22
£30
 £37
Slovakia
20
£30
 £37
Finland
24
£30
 £37
Sweden
25
£22
 £28
United Kingdom
20
FREE
 £28
Andorra
20
£30
 £37
Geurnsey
20
£30
 £37
Isle Of Man
20
TBC
 £28
Liechenstien
0
£30
 £37
Norway
0
£30
 £37
Slovenia
0
£30
 £37
Gilbratar
20
TBC
 £28
Iceland
0
£30
 £37
Guernsey – Tax
If you are buying from Guernsey , we will still charge you UK VAT, which you can then reclaim back after.
Returns, Refunds & Exchanges
We will include a 'Sticker' with your order that you must fix on to the returning items. The sticker will say 'Faulty Goods', they are because they don't fit ! This means we can get the items back into the UK with no import taxes etc.
For Exchanges
Once we have collected your payment for sending fresh pair, we send out the items again, but this time because duty has been paid you wont be required to 'Repay' import duty etc. It goes without saying, we cant do this on the first sending, as this would be against the law, so please dont ask :-)
International returns please note: If you are returning anything to us from outside the UK you must complete a customs declaration correctly indicating that the package contains "returned goods" or similar. If your parcel is stopped in UK customs and a charge levied, we will refuse payment and the package will be returned to you. Under no circumstances will we pay customs duty in order to receive back our items.