What MOD shoe are you?
Had the above picture done because I wanted to talk about the strains within the MOD spectrum.
So to my way of thinking it is split up like this;
Suited and booted MOD, Dandy MOD, Indie MOD, Scooter MOD & Hard MOD.
Each of the styles has a different shoe style as well.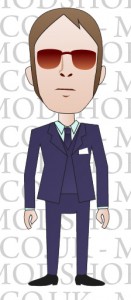 The Suited and Booted mod to me, is the classic look. 3 button suit, ticket pocket, nice fabric, tie with tie pin and on the feet smart looking leather shoes. The shoe will have a thin sole and be a two, three at most, laced affair. Sometimes a slip on, and sometimes a different shade. So not always black.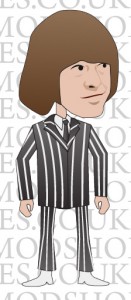 The Dandy Mod, will have exaggerated Chelsea boot look, possibly in white, or maybe a two colour brogue. The look is very regency, and Brian Jones of the Stones pulled it off to a T.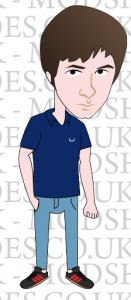 The next one along is the Britpop MOD, taking their cue slightly from 80's casual, amalgamated with Damien from Blur. This look was everywhere in the 90's and to a certain extent hasn't faded. Rare Adidas and Fred Perry. Personally I think it is a "trendy dad" look now. Saying that I love getting new trainers!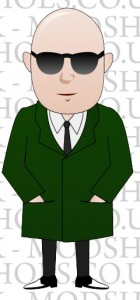 The Scooter Mod, is more a throw back to the MOD Revival and defo born agains. This look combines lots of shoe types and mingles in with the scooterist. So sometimes even DM's are seen. But again classics are worn here, desert boots etc. But also the look has the Jam Shoe and Bowling Shoes. At the bigger scooter rallies you always someone kicking around in Jam Shoes.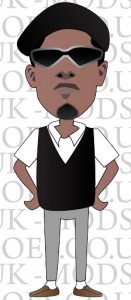 And lastly the Hard MOD look. To me this borders Skinhead and Suedehead. Certainly around Peterborough at the moment this look is popular. As you would expect Tassel Loafers and Brogues. And very popular 'red socks'.
Now I wanted to draw attention to the styles because we call ourselves MOD Shoes. And I think that all the above styles fit in with the very "broad church" that we call MOD. We sell loads of loafers, which started making me think, in terms of numbers of people, are there more MODS of one type than another?
We ran a picture on Facebook recently to gauge reaction, and it was interesting that some thought the shoes were great and awesome, where as others didn't, one saying they were 'vile' and only fit for pimps!  Personally I though they looked great for a dandy MOD look. But the Dandy look is not especially widespread, whereas the Hard MOD look seems more popular, or has a broader reach.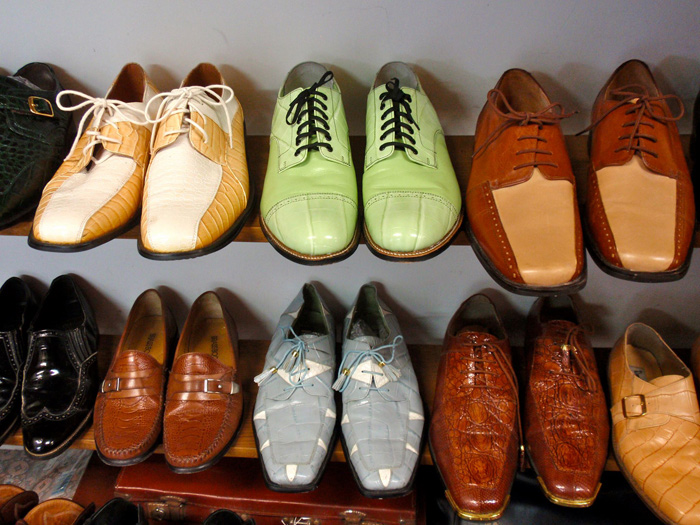 What am I trying to get at here? My main aim is really just trying to think what should we be trying to find for our customers. It is ok for me to think they are smart and never sell a pair, whereas others sell loads!
Personally at the mo, MODSHOES are trying to find a decent weaver shoe and some cord boots, like desert boots. If you have any suggestions please get in contact. 
Agree or disagree? What do you like, and why?