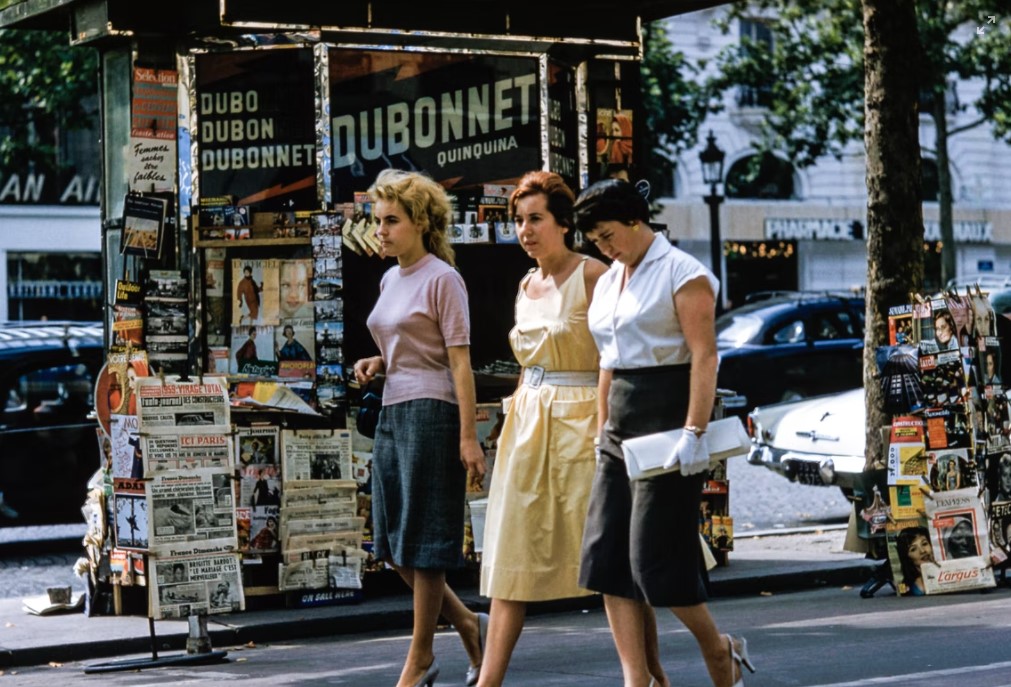 When it comes down to 60's clothing, it really does cover a wide range of diverse trends. From go go boots matched with mini skirts, to bell bottom jeans and tie dye t-shirts, oh and lets not forget the PVC! What a moment that was!
Now Mod Shoes has always included a love for the 60's and its wonderful styles and colours, with this they brought out several 60's inspired shoes over the years, with lots of happy customers loving the memories flooding back.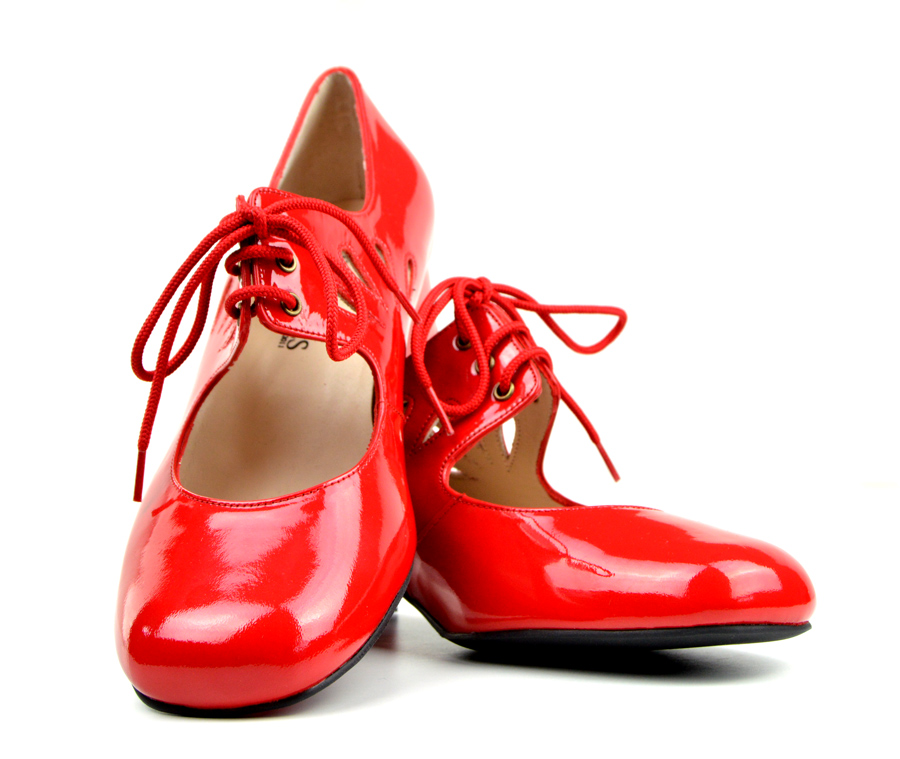 Image (above) featuring The Marianne In Red Patent by Mod Shoes 
Let's start by chatting about the popular Marianne. These currently are available in 4 colourways… Plum, Vanilla Patent, Black Patent and Red Patent. This design was picked out straight from the 60s, with some even saying they have seen similar in photos dated way back to the 1920's!
The Marianne design was developed from an original pair of the 1960's which very quickly became one of our most iconic sold shoes, with its quirky details and style, our customers loved these, especially as dancing shoes.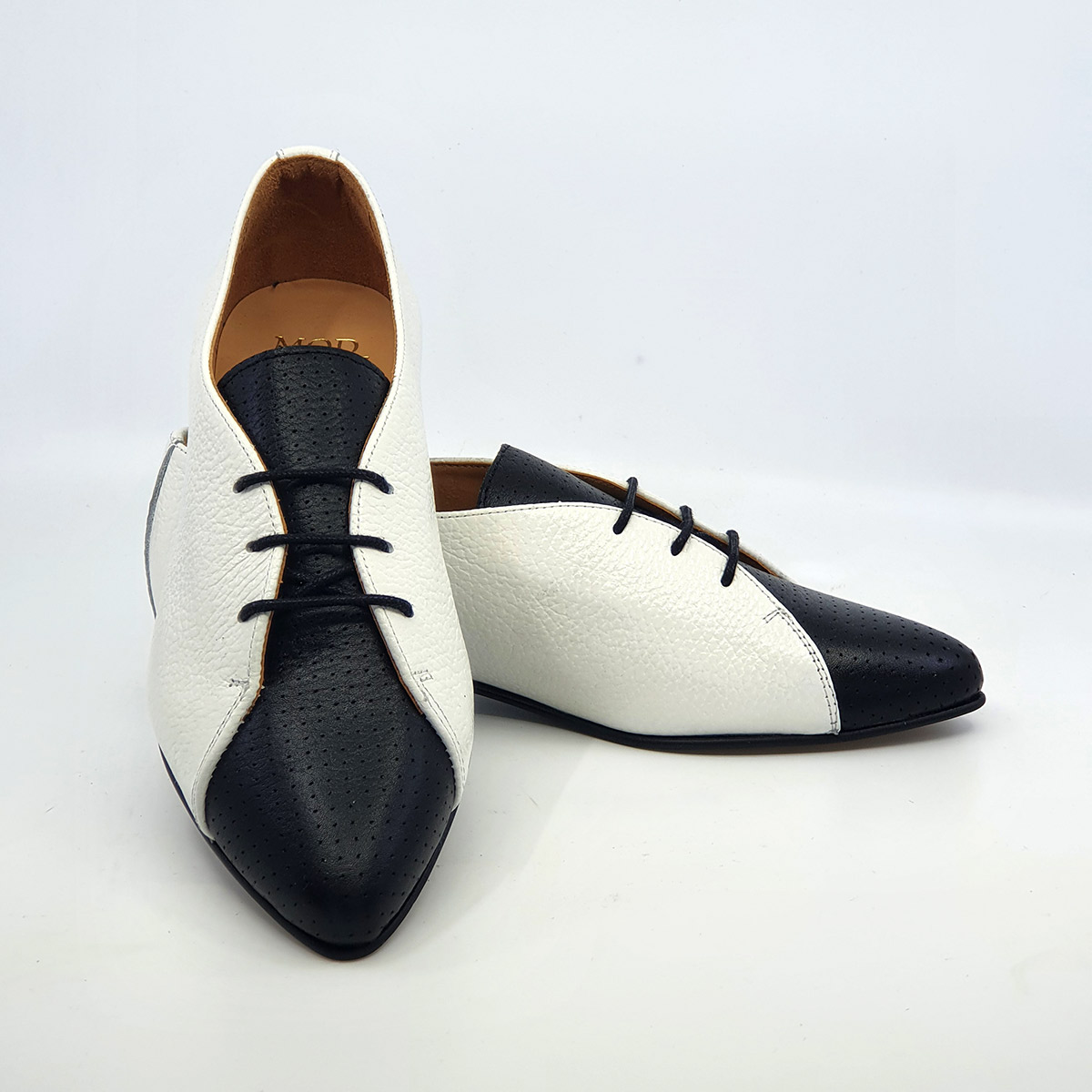 Image (above) featuring The Steph In White And Black by Mod Shoes 
In the early 60's, a flat shoe with a pointed toe was an extremely popular design, and the benefit of this was that these elongated legs, which in the 60's looked great with a Mary Quant style mini skirt. With this in mind, Mod Shoes released the Steph last summer, in three colourways – Black/White, White/Black and Duck Egg and White.
The beauty of the Steph is that despite the pointed toe, these shoes are extremely comfortable and durable in all occasions. With its flexible leather, it really does offer lots of room to dance in!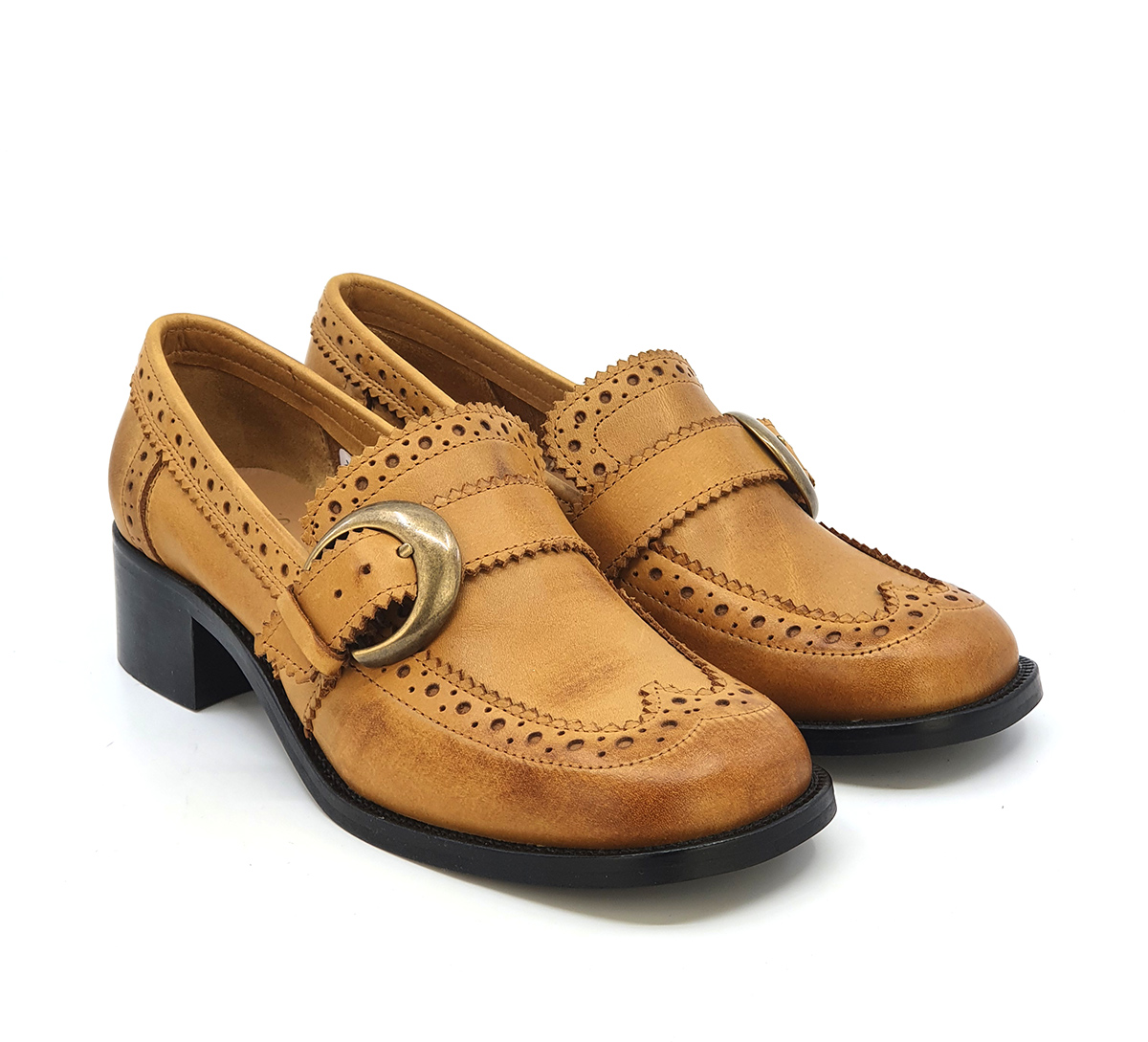 Image (above) featuring The Marcia In Tan by Mod Shoes 
Now if we look at the late 60's, everything changed with the ladies shoes, pointed toe became less popular and in came the squared toe! Shoes in the 60's were a huge focal point in an outfit and a lady wearing a squared toe was considered very stylish! Mod's love a funky tight with a flat shoe. The Marcia's at Mod Shoes was introduced as part of this research and was brought in as a squared toe brogue. The gorgeous and exclusive design really surpassed our expectations, the chunky buckle design along with the zig-zag cut, really gives the shoe an authentic shoe.
When the Marcia's were released, our customers ran to buy these as the style had such a huge nod to the late 60's, early 70's, and was introduced as a must have dancing shoe!
Image (above) featuring The Prudence In White by Mod Shoes 
Now last and no means least, we have our classic and much loved Prudence', if you are looking for another great 60's style shoe, this is a must have! Our Prudence's are available in Black, White and Red. These Twiggy inspired shoes have a nod to the icon herself.
Our Prudence's have a reel retro feel, and are again based on a vintage shoe from the 60's, but offer a modern twist that can equally look good in today's era.