Earn 10 Reward Points by commenting the blog post
Video review of the Dark Brown Vandellas Cords from Delicious Junction
This is the Delicious Junction Vandella shoe. It comes on 3 colours Dark Brown, Tan & Bordo. The bordo colour to me is like a red wine colour, not quite a purple. All 3 colours have matching (or very near) leather to supplement the Suede.
This is a definite going out shoe for a few reasons. Suede is not an everyday wear, well not in the UK, or anywhere else it rains alot. Personally i think the Bordo would look really good with a dark blue suit. The dark brown as reviewed here is a very nice colour, i am not convinced with dark jeans, but perhaps of an outfit like a suede jacket ?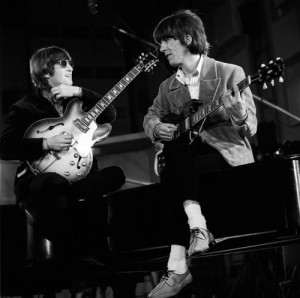 The shoe style reminds of mid 60's Beatles. In particular George Harrison. He has some really nice clothes around 65 – 67. His shoes also very natty. I thought he was wearing something like these in the Paperback Writer video.
In terms of wearing it is very comfortable shoe and fits snuggly. The sizing is good on these, so go for your normal size. The suede is going to stretch after a few wears. The base of the shoe is very similar to the Delicious Junction Weaver.
It has 2 Eyelet tie lace, Construction: Leather upper – Leather/ textile lining – Rubber sole, Sizes available: 6-12.