Earn 10 Reward Points by commenting the blog post

Recently Mod Shoes have wanted to bring a few more interesting shots of the shoes to you guys. There are lots of shots of the shoes on their own, which are cool, but we always thought it is hard to imagine size, colour, and what it might look like with another piece of clothing etc.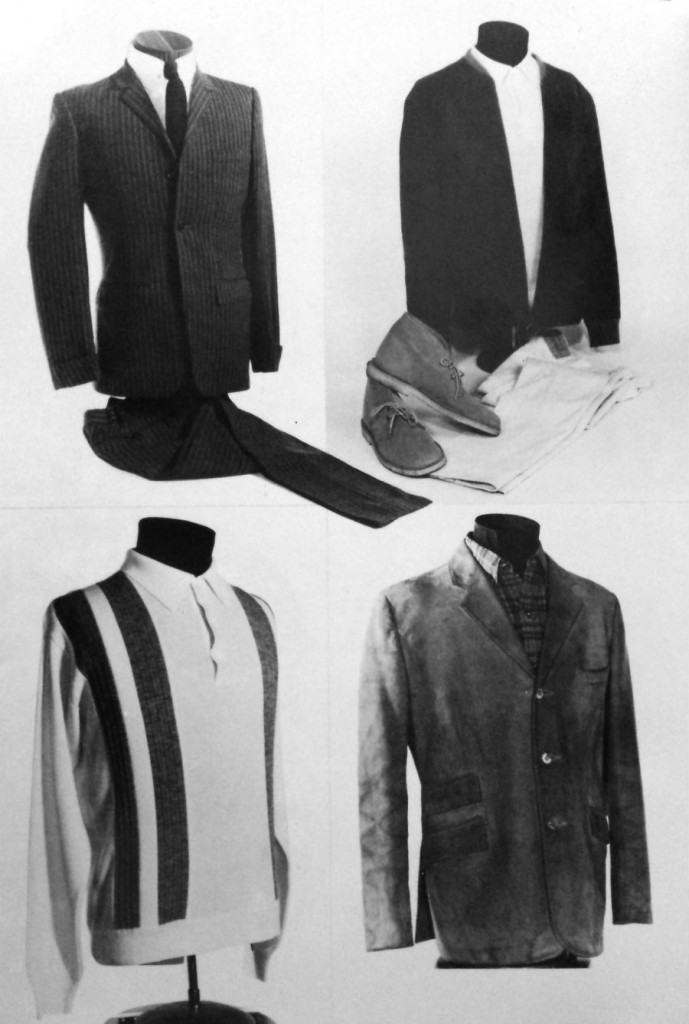 In the MODS book by Richard Barnes, there is a double spread that shows some white jeans with desert boots, and what I assume to be a dark brown suede jacket. I have always liked the whole outfit and thought it smart. I am guessing it was done as part of window display
Anyway, we had done a few shots, but then I got talking to Simon at Gibson Clothing, and said do you fancy bringing down some of your new range to combine with the shoes? You can now see what we came up with.
I also wanted to show the shoes in a slightly different light, meaning that I am guilty of wearing my Oxblood Tassel Loafers with jeans and Harrington, and why not? Loafers and Harringtons were made for each other, but surely that is not the only way to wear Tassel Loafers, or Royals for that matter.
The idea being, that hopefully it inspires you guys to give the English company Gibson Clothing a go, and also to inspire perhaps, some different outfits for yourself.
I am really chuffed with the pics, and want to thank Simon for bringing the clothes along. Anyway, enough chat, let's have some pics!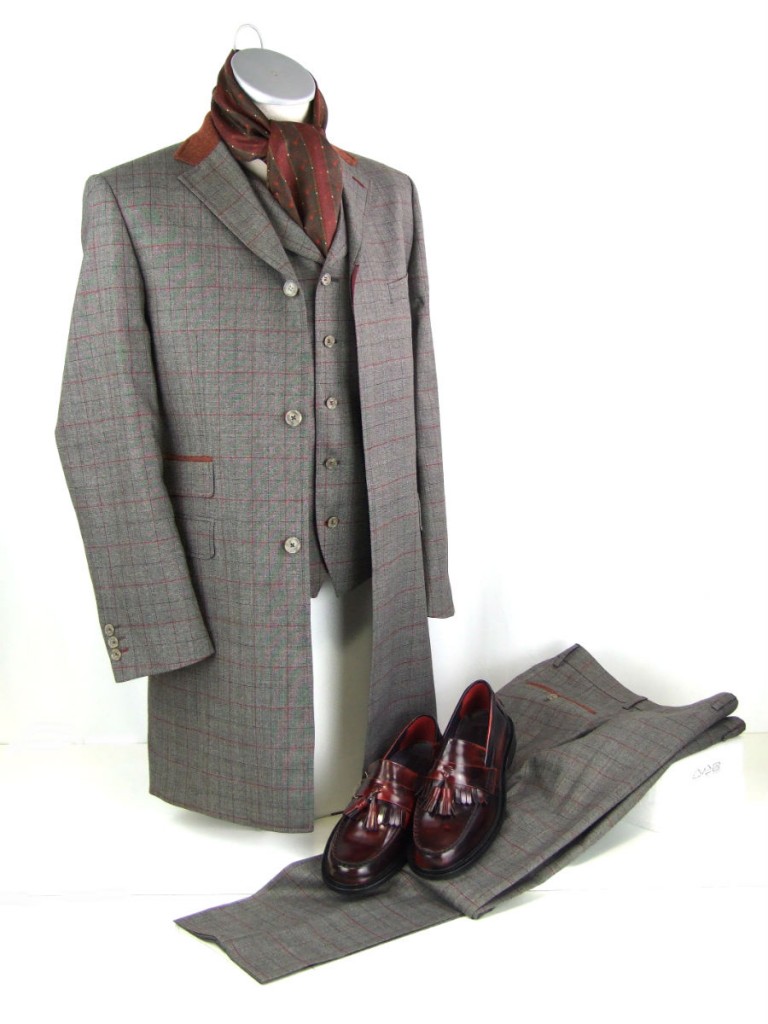 Loving this first shot, the silver grey 'Vinnie Style' coat, waistcoat and matching trousers, look ace with the Oxblood Tassel Loafers. In the picture you can see the jackets and trousers have a thin red check, combined with one of our vintage scarves , to our mind 'Instant Outfit'
Vinnie Coat £199 Waistcoat £65 Trousers £75
Available Aug Sept from www.gibsonlondon.com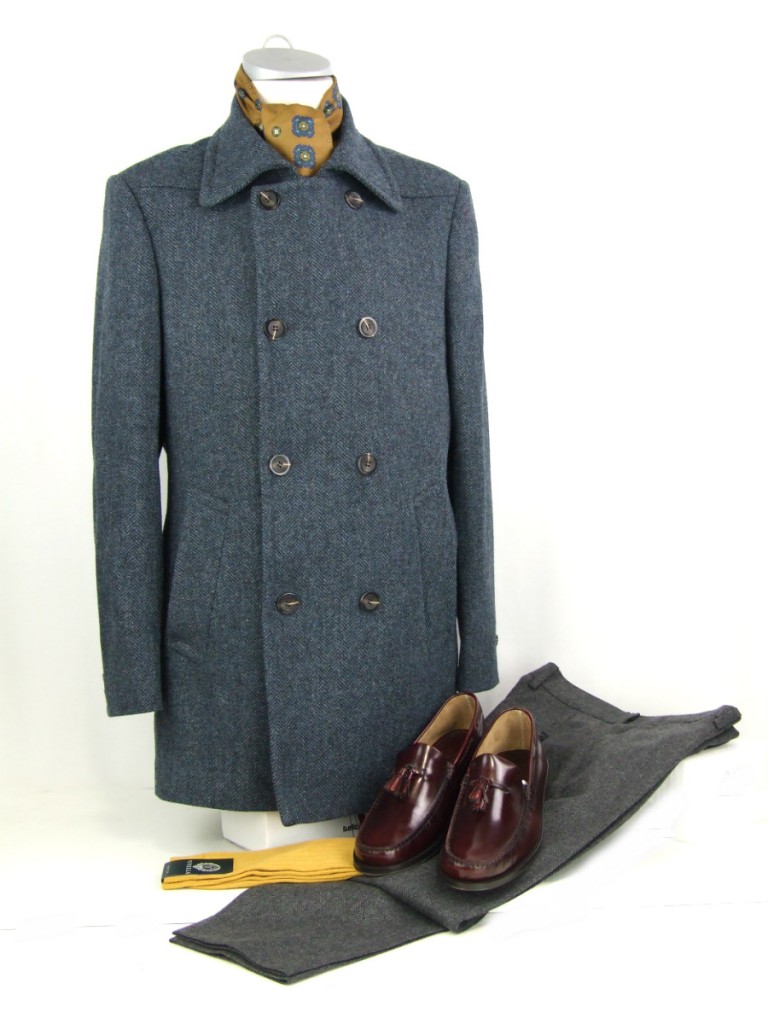 This Blue Coat is Called Epsom, with Grey Trousers, The Shoes are Loake Georgetowns in Oxblood, the socks mustard Vinyls.
Epsom Coat £199 Trousers £65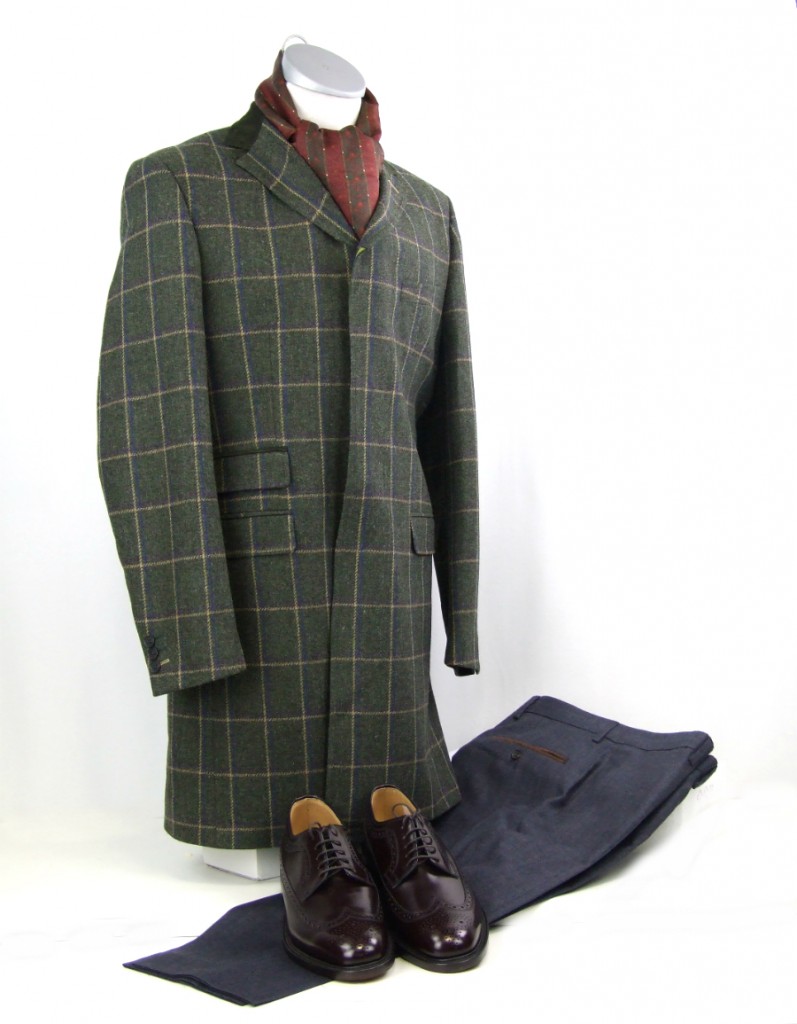 Here we have combined a Green Checked overcoat with blue trousers and Oxblood Loake Royals. A good shirt undernearth and you are going to feel 'Top Dollar' going out in this.
Green Vinnie Coat £199 Trousers £65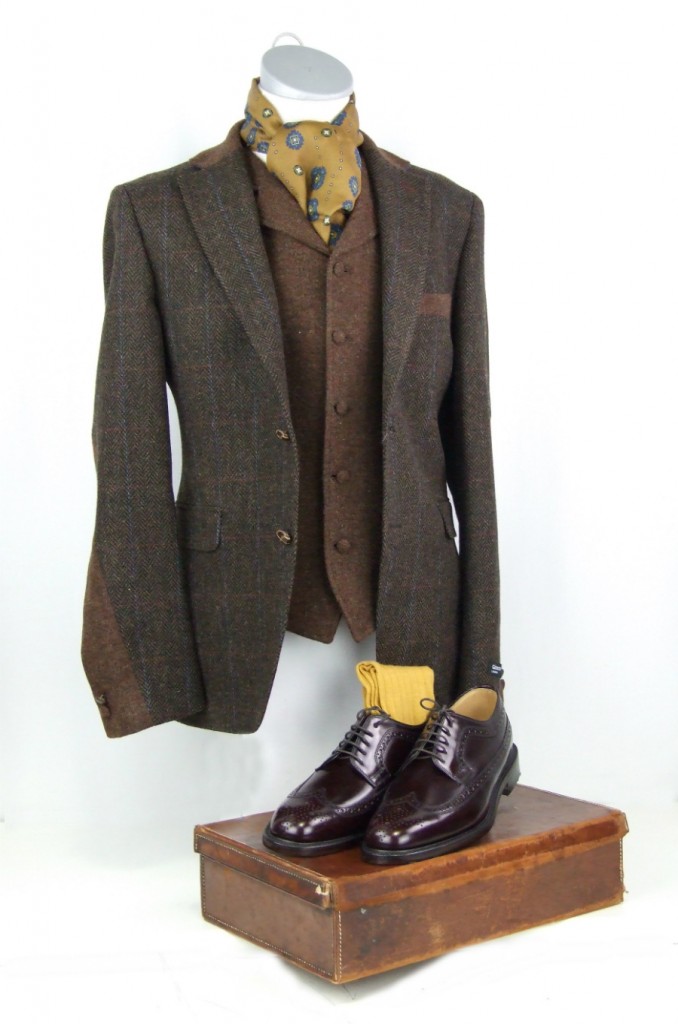 A more country inspired outfit here. This has the distinct feel of vintage, but tough wearing. Notice the cuffs of the jacket match the waistcoat.
Morgate Jacket £199 Waistcoat £65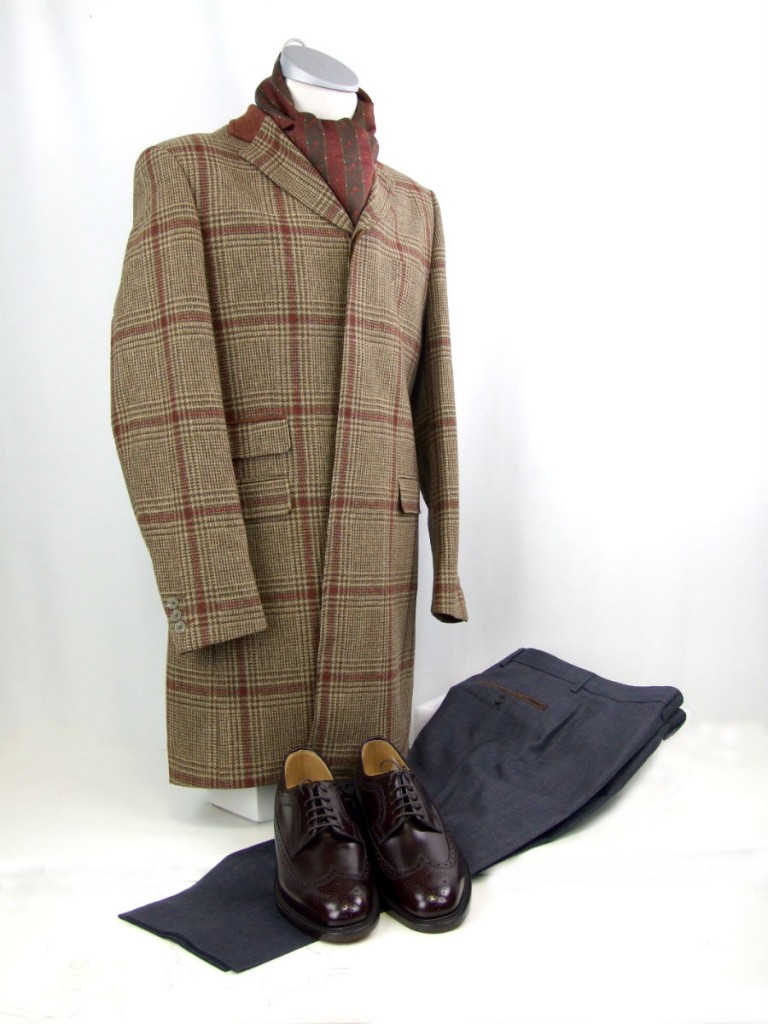 This lovely overcoat again goes really well with the Loake Royals in oxblood, the trousers also have a faint red detailing around the pocket.
Vinnie Coat £199 Trousers £65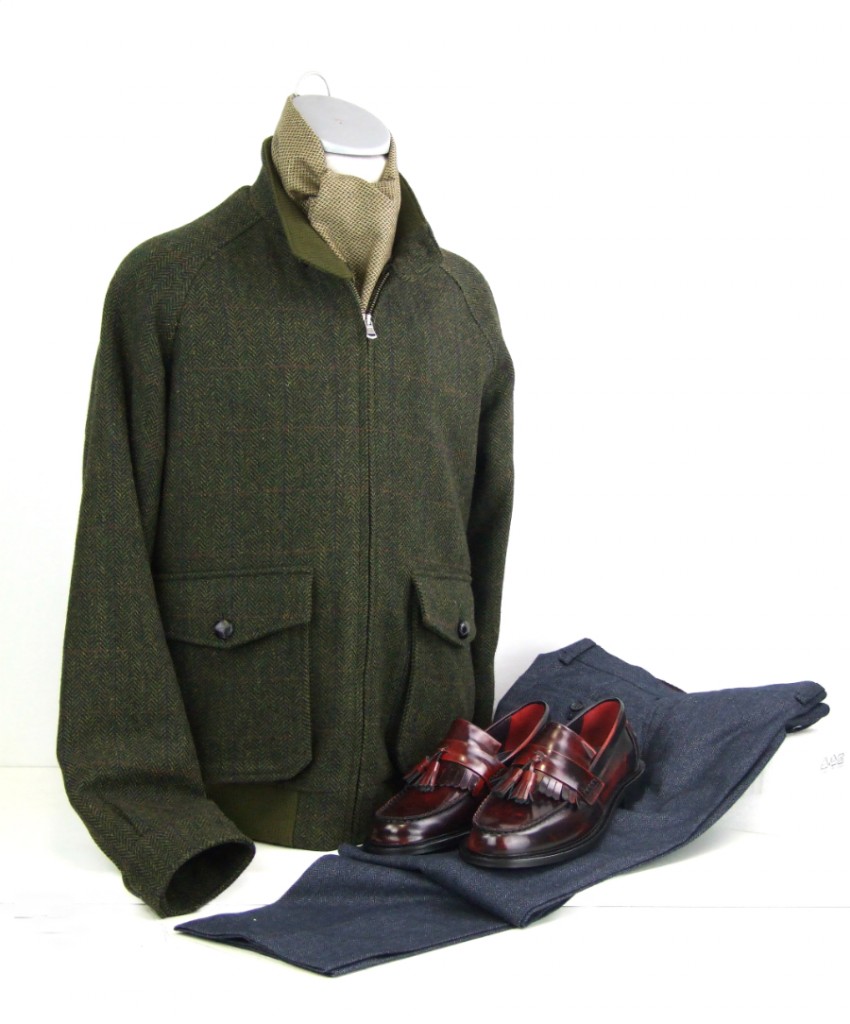 A very casual, going for Sunday lunch (or the pub) look. We combined this with Modshoes gold scarf, to set off the Dark Green jacket. The jacket is made of a heavy material, so is suited to Sunday scooter ride wearing perhaps
Harrington £199 Trousers £65
Stride out in this outfit, match this with a well fitted shirt and you are going to look very sharp at Northern Soul or Ska do, or somewhere you need to look cool.
Vinnie Coat £199 Trousers £65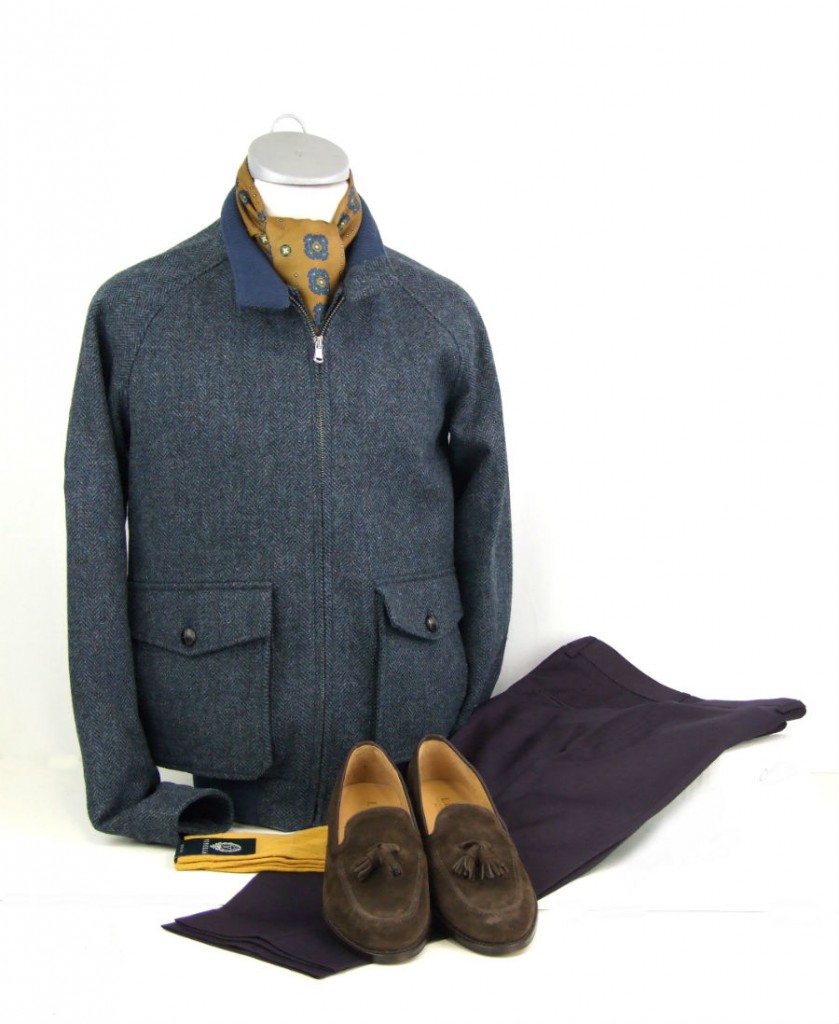 Here we matched the blue jacket with Loake Eton Suede Tassel Loafers. The Mustard socks and golden scarf, compliment the blue well and add a dash of colour.
Harrington £199 Trousers £65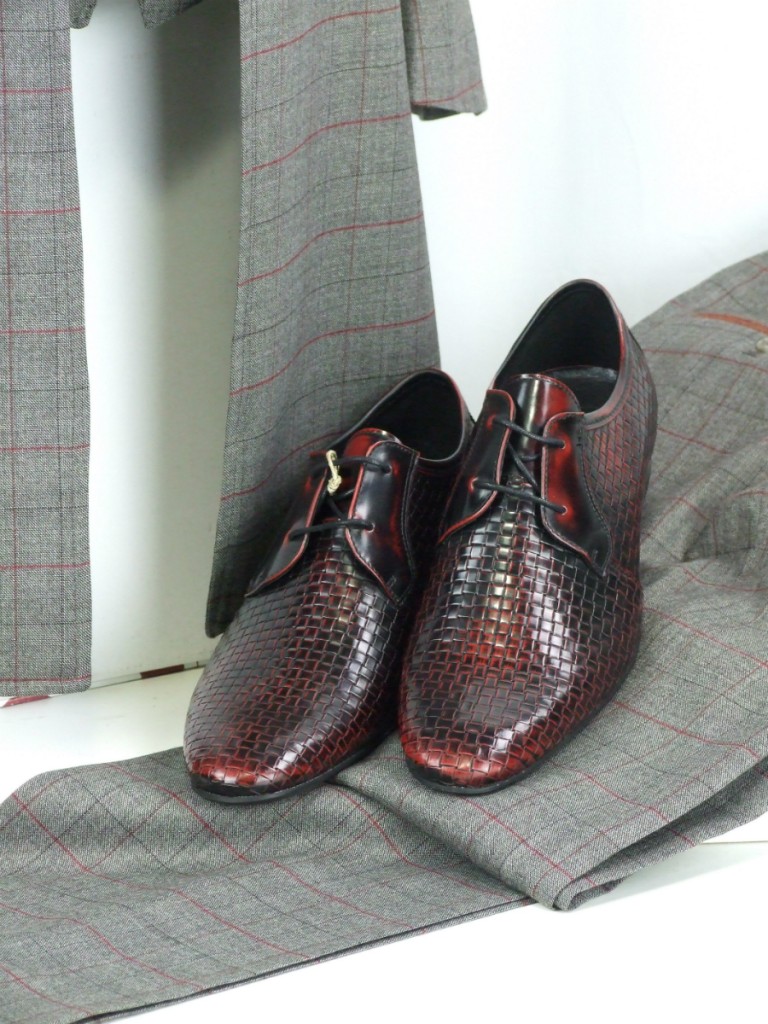 Above and below you can see the Oxblood Weavers with the Vinnie jacket. The oxblood colour of the shoes lends itself really well to the outfit. As you can see in the close up the red of the shoes matches very well with the Coat, waistcoat and Trousers.
Vinnie Coat £199 Waistcoat £65 Trousers £75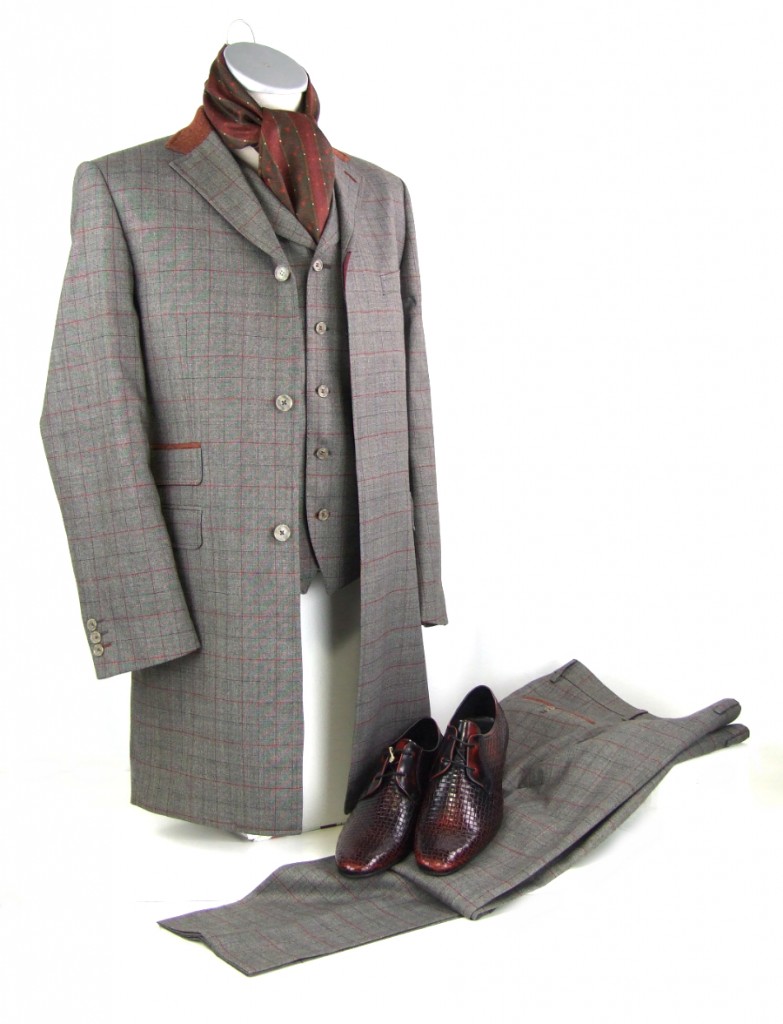 Hopefully you have liked the pics we have done and feel inspired. We are really chuffed and will be doing more in the future.
Would like to say thank you to Gibson Clothing again, and look out for the clothes on thier website around August 2014 time  www.gibsonlondon.com
Shoes and Scarves in this blog
£

199.99
UK6 | Euro40
UK7 | Euro41
UK8 | Euro42
UK9 | Euro43
UK10 | Euro44
UK11 | Euro45
UK12 | Euro46