Earn 10 Reward Points by commenting the blog post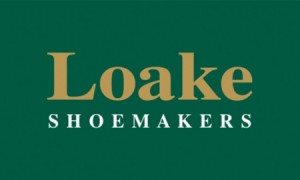 Loake are one of the oldest shoe makers here in the UK. The family Loake has been making shoes since 1880. The companies commitment is to forefathers and the tradition they established all those years ago.
For this reason the premium grade Goodyear welted shoes continue to be made in Kettering, England, in the same factory that the three brothers built in 1894.
The Goodyear welted construction for which Loake is renowned is an intricate process with origins going back over 300 years. Only the very highest quality materials are used. Each pair takes eight weeks to make and they still believe there is no finer way to make a gentleman's shoe.
They estimate Loake has made over 50 million pairs of Goodyear welted shoes since it began.
So what has this to do with MOD Shoes?
Well the company make very good shoes, and they produce a very 'English' style range of shoes. The range cover many shoes that don't fit with MODS, such as the classic Oxford shoe. But and this is but, they do one of the best Tassel Loafers and Wingback Brogues currently on the market.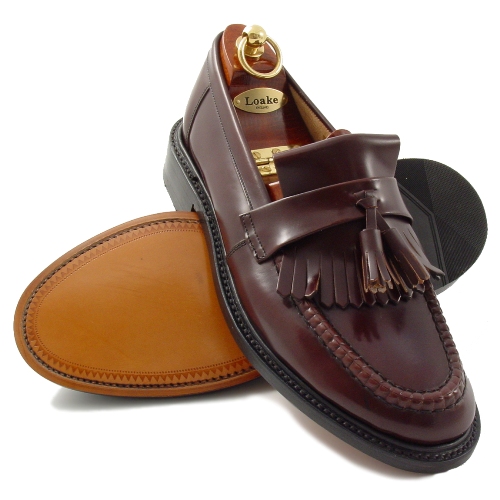 The Loake Brighton loafer is a classic tassel loafer. It comes in two colours, Black and the Classic Oxblood. The shoe is not the most expensive, but I would argue thats it is good as gets without going to bespoke.
Certainly designers like Gucci and Ralph Lauren make more expensive, but you are paying for the name! And they don't look that much better.
I have spoken to people that have had bespoke shoes made, and they were pleased with the results, but also said, not pleased enough to have another pair done, but would rather have 2 or 3 pairs of Loakes instead.
So back to the Brightons. The shoe it self has classic trade marks, the beef roll on the front. This is really well stitched and the roll is flattened and so less prone to getting caught and snagged. The Oxblood colour is a real deep colour and the consistency of the leathers means you don't get a patch work of colours.
Another friend of mine still has a pair she had in the 80's. The shoes polished up well when she recently pulled them out of the loft. A local cobbler was able to tidy up the stitching for her. She was very happy when she wore them again to a recent soul do.
The point being that looked after well the shoe is going to last ages.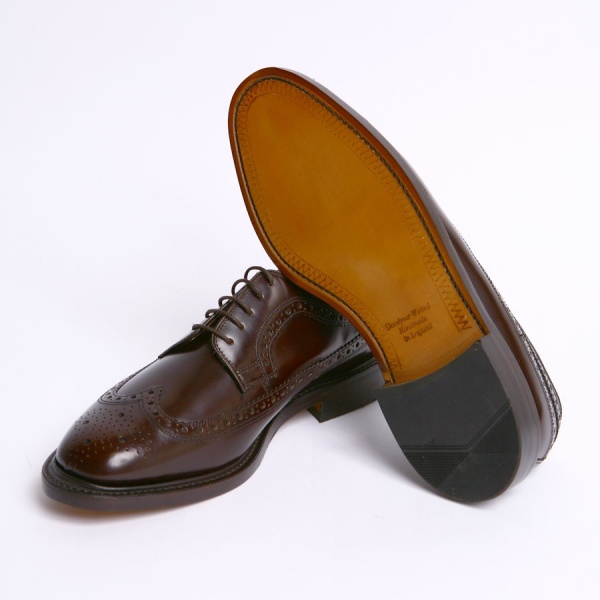 I have a pair of the Loake Royal Brogues, and think they are really great. They look so smart and shine up well every time. The shoe feels so sturdy that sometimes I think it should be a lot heavier. Certainly all Loake shoes I have seen feel solid.
Cheaper brogues or loafers suffer from inferior leather and start to look dowdy very quickly. The Loake Shoes don't suffer from this and hence why we are happy to stock them.
Loake Shoes are also very proud of their repair service. In this throw away culture we live in now, it feels good to me that they care enough to want something to last.
And this brings us to the MOD connection.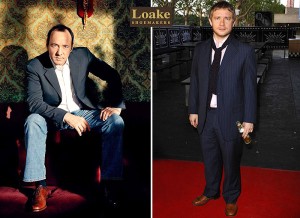 Owning a pair of Loake Shoes means you are also in good company Worn by everyone from Bill Nighy and Martin Freeman to Kevin Spacey CBE and Madness.
In the 60's the MOD culture was very transient and the looks were in and out very quickly, but today we have settled on certain styles to have in the wardrobe as a staple requirement. Personally I am happy to spend on a quality shoe I am going to keep for a while and this is another reason why we stock this classic shoe make.
We hope you agree.
Andy | Modshoes.co.uk
SHOES WE SELL
£

199.99
UK6 | Euro40
UK7 | Euro41
UK8 | Euro42
UK9 | Euro43
UK10 | Euro44
UK11 | Euro45
UK12 | Euro46