Earn 10 Reward Points by commenting the blog post
SCROLL DOWN FOR LOTS OF PICTURES & SUGGESTED LOOKS
We are getting asked a lot about womens shoes at the moment. We have placed orders with several shoe makers for womens shoes, so expect some cool looking and well made shoes very soon.
Whilst we are waiting for them to arrive, we have always had the rudeboys on the site but no pics showing how they look and fit for women. So whilst we are waiting for new shoes to come through we thought it would be fun to do a photoshot with the rudeboys but from the female perspective.
So below we combined the Classic Tassel Loafers with several looks, Mod, Skin, Northern Soul & Fashion. We wanted to get across that shoe can look with several combinations jeans, tights and socks, and also no socks!
The styling of the Loafers is very 70's i.e. it is a wider fitting than a normal high street Tassel Loafer. Out of the 2 makes we do at the moment the IKON is slightly thinner and the DJ wider. So without sounding rude, if you are lady with a wider foot, go with the DJ. Thinner feet should try the IKON first.
There are only a few differences between the IKON and DJ makes, Ikon has a part rubber sole, where as DJ is full leather. IKON only do Black & Oxblood, DJ do Brown as well as Oxblood & Black.
We hope you enjoy the pics as much as we did taking them. Many thanks to our model and her time.
Andy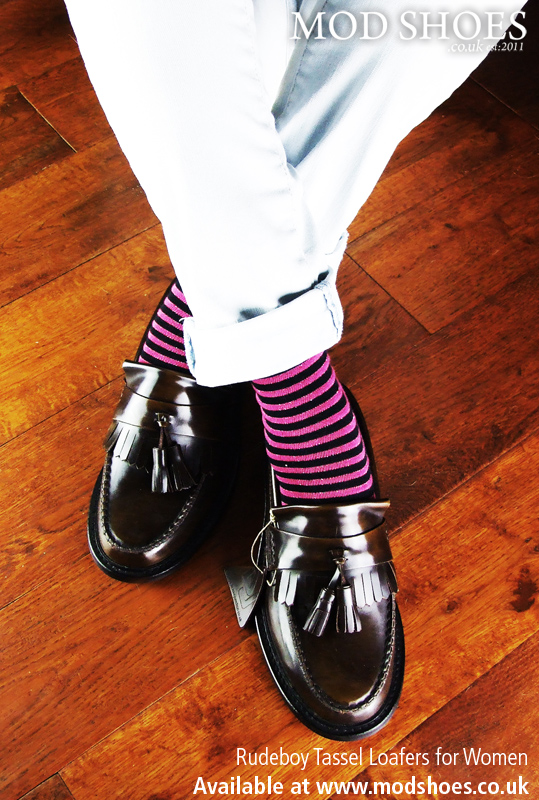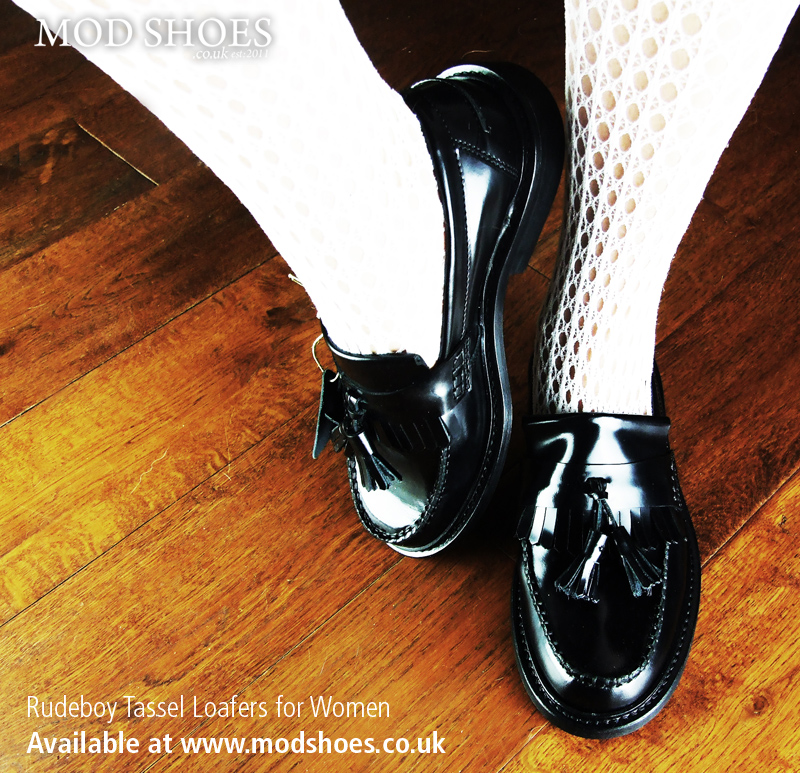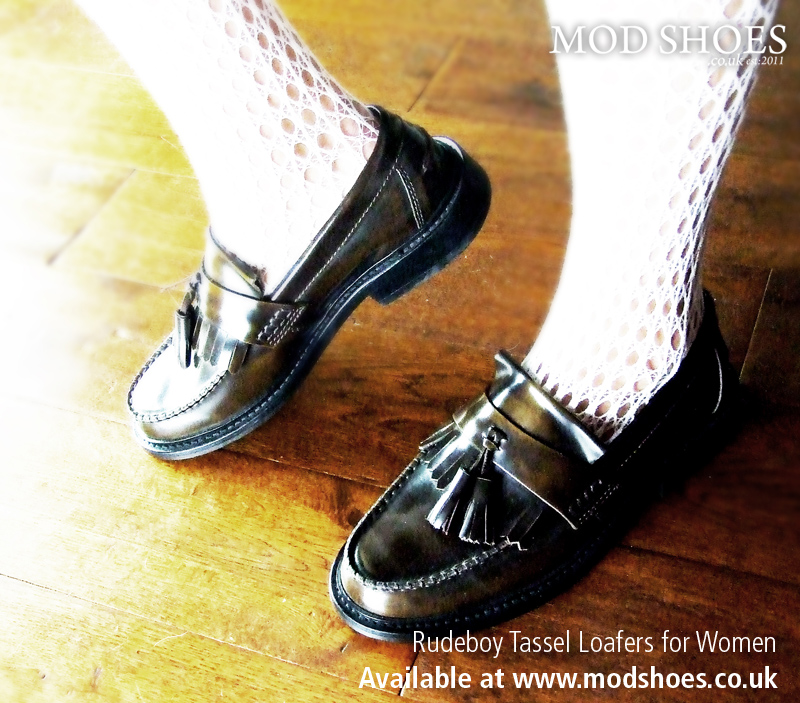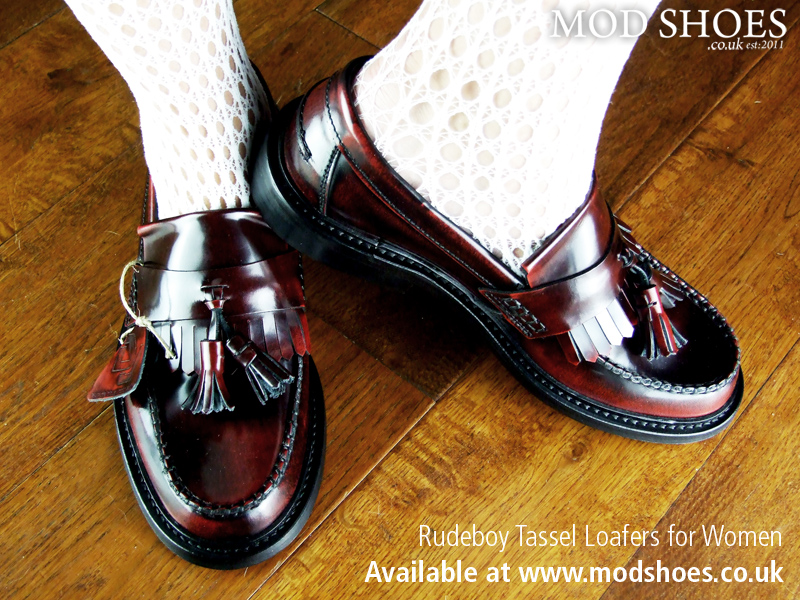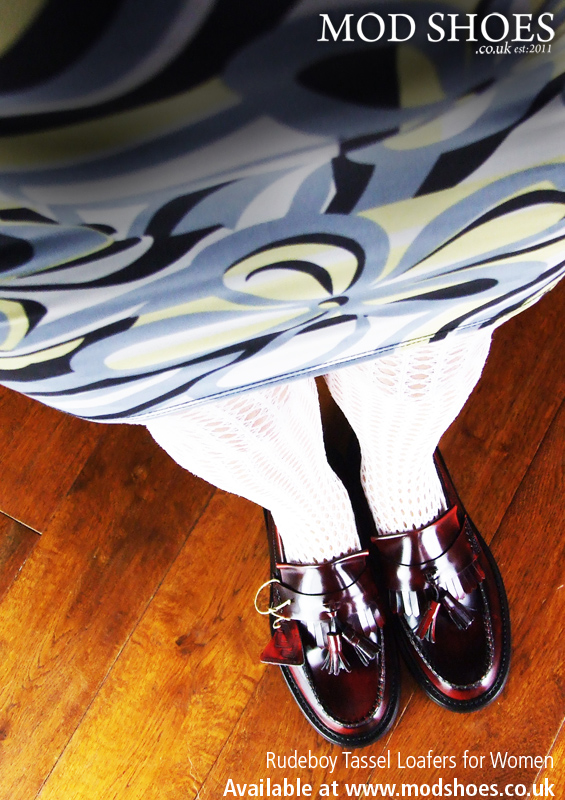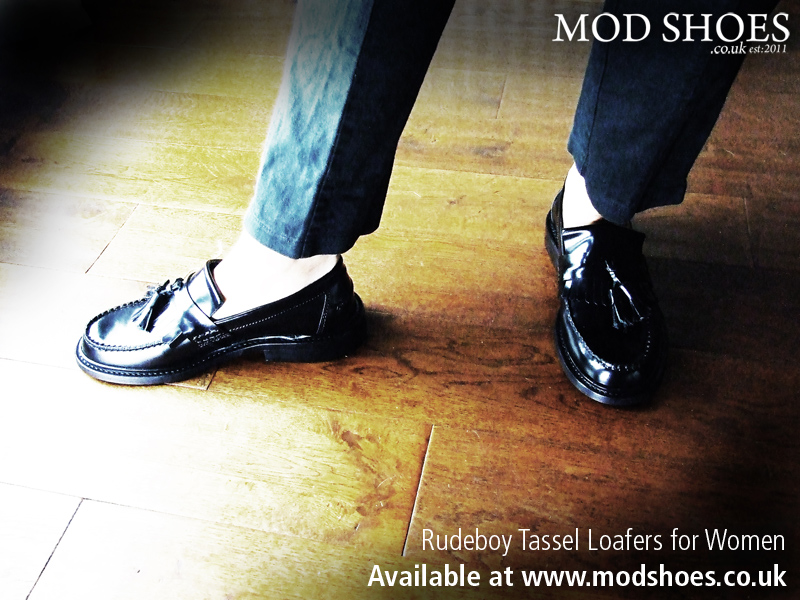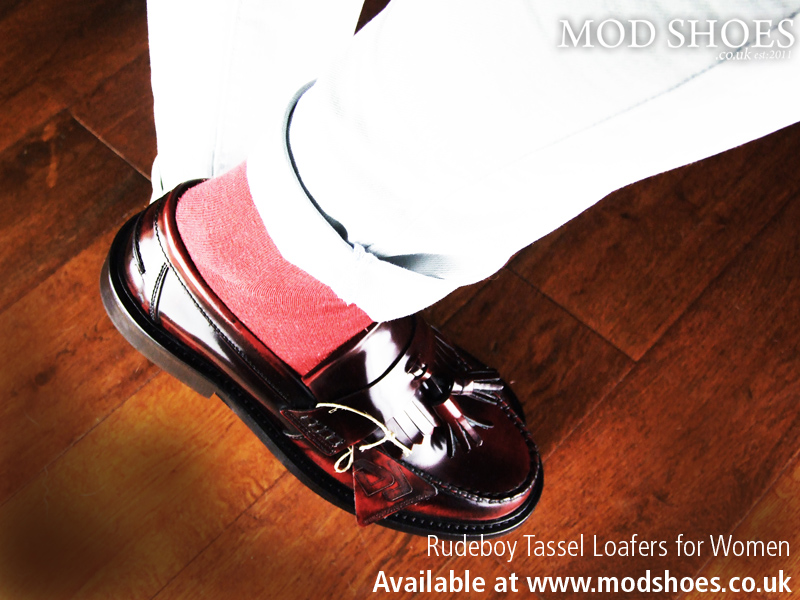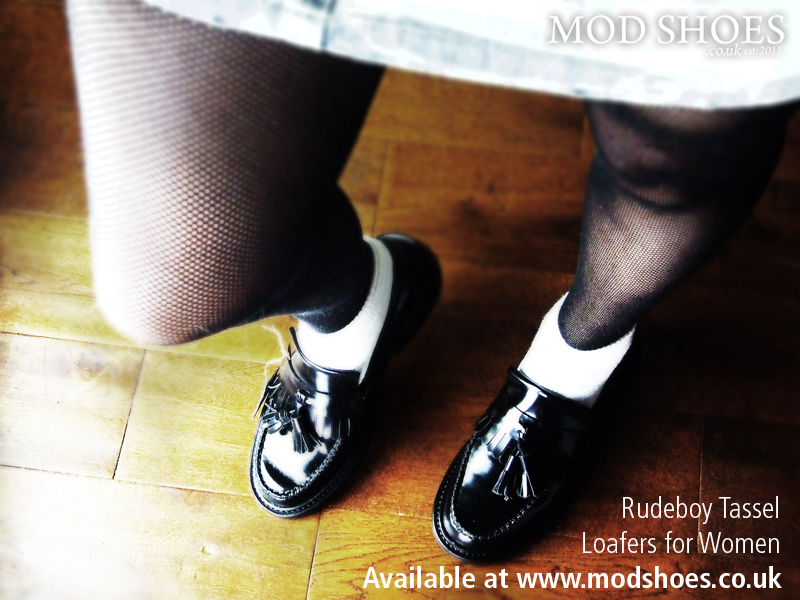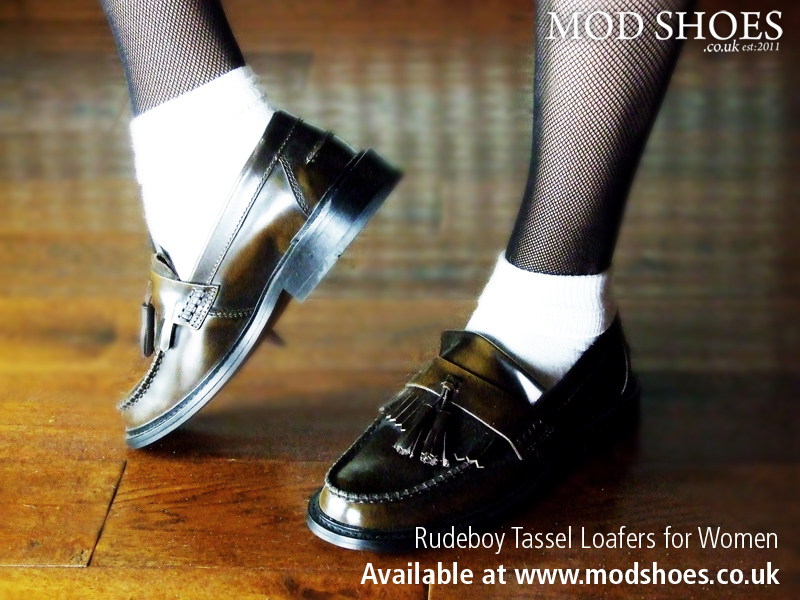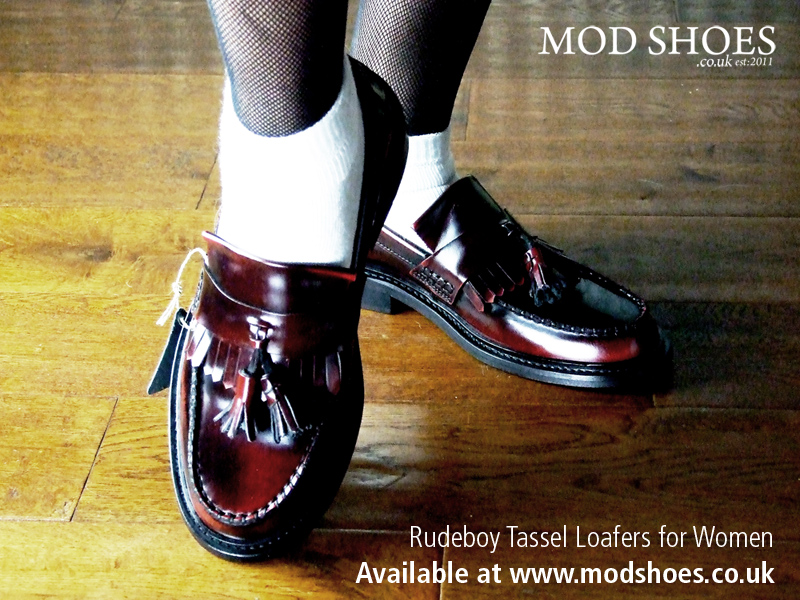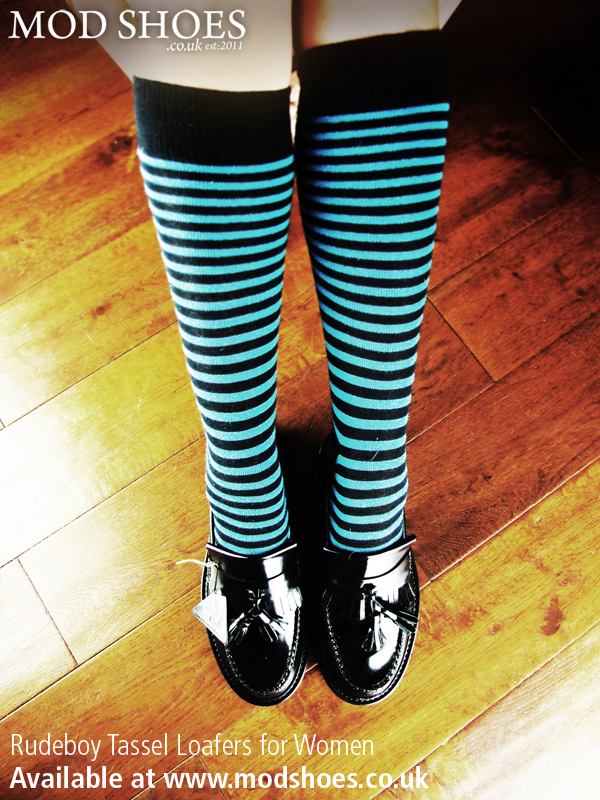 Shoes in the photos above
All of our womens Shoes

£

115.00
UK2 | Euro35
UK3 | Euro36
UK4 | Euro37
UK5 | Euro38
UK6 | Euro39
UK7 | Euro40
UK8 | Euro41
UK9 | Euro42