Earn 10 Reward Points by commenting the blog post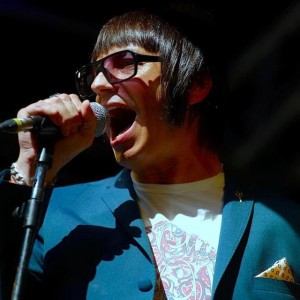 A Guest blog, This time from Darron J Connett. Many of you will recognise him from Delicious Junction advertising and also the band "Last of The Troubadours".
Lots is happening for him at the mo, he has been involved with the new shoe from DJ called the The Troubadour and the band are to tour with The Rifles.
Anyways he took the time to write us a piece on his 5 fav Mod shoes. Thanks fella and enjoy the article.
Darron J Connett – My Top Five Mod Shoes
As musician,singer,songwriter,modernist,indivisualist,stylist(to some) i love my clobber and 1s & 2s,rhythm & blues (shoes) how ever us londoners choose to call them theyre the things that hold you up all day so should be choosen wisely. Im no expert but i know what i like so here's my top five mod shoes.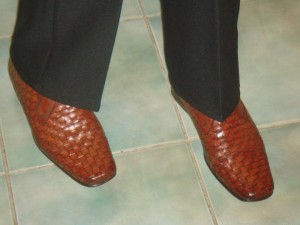 1. My favourite has to be the basket weave, good ones are hard to get and very expensive and to be honest they never last very long but what foot furniture they are. I remember the older gents in they're gabbici's and farahs in the 80s who always had crocks or bally weave on their feet thinking how smart it looked ,in west london it was very del boy or yardie chic but i remember when i got my first pair circa 2005 they were Hudson chrome Brubaker basket weave which i believe paul weller helped design.I still have them and bring them out for special ocassions and always look out for another special pair….
2.The desert boot is and always has been the casual day wear classic from the late 50s to the present day and i must own maybe 10 pairs in many colours,Brands from sand to red from clarks to Delicious junction and they always do the trick with jeans or dare i say it shorts in the summer.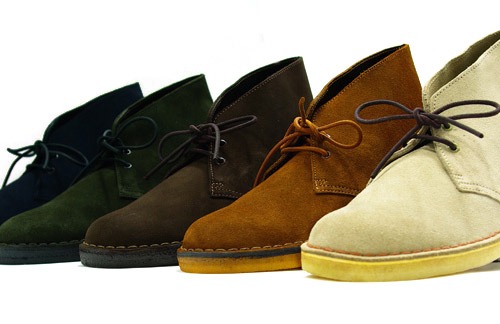 A wardrobe staple.
3.Everyone should have a pair of loafers whether there penny, tasseled loakes bass oxblood or black they just simply are a very stylish ivy league type foot attire.Again look great with jeans or a suit.I prefer the slimmer type compared to the more northern soul 70s inspired ones but i own both,so grab your levis baracuta g9 white or red socks and you turn automatically into steve mcqueen…if only.
£

199.99
UK6 | Euro40
UK7 | Euro41
UK8 | Euro42
UK9 | Euro43
UK10 | Euro44
UK11 | Euro45
UK12 | Euro46
4.Gotta love the european driving loafer its uber cool in the summer,just imagine you in a vintage porshe on the Amalfi coast of italy with Grace kelly by your side.No socks though ever!!!!.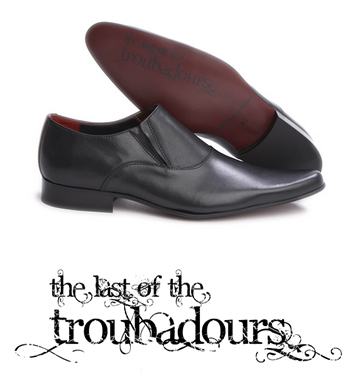 5.Now this one i guess divides opinion in the mod world but im fighting its corner in the name of style its the chelsea boot.Its very 60s beat band but with a sleek pair of strides on a well made suit or a skinny type jean they look Fab baby!!! obviously theres many brands but the black classic is the best for me which leads me on to the collabaration my band the last of the troubadours have done with Delicious junction
"The Troubadour" we found there wasnt a shoe type version and that needed to be ammended so with the good people of DJ we feel we've achieved just that.It still has the expanders on the sides but is low cut so as i said a shoe rather than a boot i hope you like the new member of the mod shoe family…
thanks..
Darron j Connett
Here is the facebook page for the band
https://www.facebook.com/pages/The-Last-of-the-Troubadours/231392100220545
Here is the shoes Darron has helped design. They are beautiful looking shoes, and make a good addition to any wardrobe.