Earn 10 Reward Points by commenting the blog post

Desert Boots
Who hasn't had a pair?
The famous boots have been a main stay of the MOD scene since the 60s. Clark's made the first pair in the 50s and the style has remained the same since. Clarks still make them and so do lots of others.
Fred Perry have recently introduced their take on them, with the little logo on the back of the boot.
They are a great starter for the traditional look, certainly based on the price compared to leather shoes. The availability of the boot means it is in reach of most, and they look good with jeans and a suit.
If you notice in Quadrophenia the cast seem to live in them, I assume because it would have been good for the Brighton scenes, ie, the running around bits.
One of my favourite MOD images though is from the MODS book: suede jacket, white jeans and desert boots. With a Fred Perry you are an instant MOD.
SHOES WE SELL:
Just found this picture and i think it is going to be one of my favs. Possibly one of the best bands ever, looking really smart, and look at the feet, 3 of the 4 in desert boots. Everything about this picture is class.
Seriously how cool.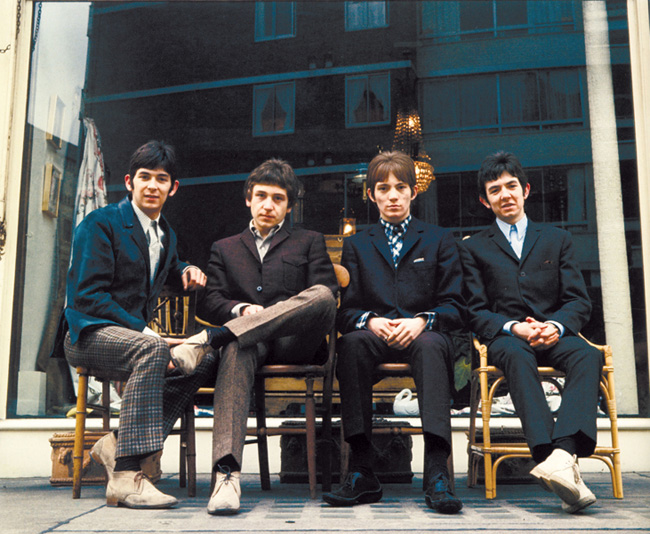 Here is a video of a guy reviewing some nice Gucci style desert boots.