Earn 10 Reward Points by commenting the blog post

So, the moment has arrived, you are at the Do, your fave tune on vinyl is just starting to crackle up the stylus, and out of the speakers. You are on the edge of the dancefloor, there is a little bit of talc on the floor in front of you, and before the first snare roll one of your feet has made the commitment to go for it ! You look down and there are your dancing shoes, and for the next few hours, the mortgage, the car repairs, your boss etc etc are all forgotten , and where does it start ? With your feet in some great shoes.
The above is how I think about good shoes, and good times at events like Northern Soul or RnB weekenders.
Most of the shoes we sell at Modshoes are leather soled, to me it is one of the things that I look for when selecting the shoes that we stock. It has always been something that I have thought about, right from teenage years, but why? And why is it so important to me at least?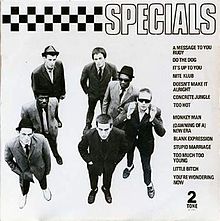 The first time I recall seeing good shoes (sorry family!) would have been around 1980. I had just discovered Dexys Midnight Runners, and was about to find The Specials, and then very quickly after that, Madness. I was 11 years old, and about to go to big school !
So that summer, after much nagging, Nan bought me the first Specials LP. On that cover all of the band are wearing shoes that I hadn't seen (or perhaps noticed) in my life before. At primary school there weren't any cool kids, and I didn't have any older brothers to look to for inspiration.
So, that cover has at least 2 pairs of Tassel Loafers, and 3 pairs of Brogues and the drummer in DMs. Madness "One Step Beyond" cover also has Mike Barson in Tassel loafers and Suggs in Wingtips. All look like proper leather soled shoes. I am assuming now as well, that they were proper English made shoes.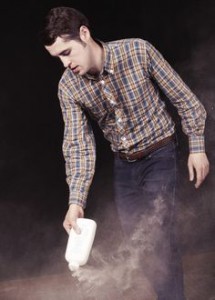 So I think that this is where it started for me. My next stop was Northern Soul dos in Cottenham, aged 13, lying and saying that I was 15 to get in ! The dos were small scale compared to most, but I do remember good shoes, on the feet of good dancers. And I do remember TALC !
I recall having to ask why the talc? But once you step on some and go for a dance you understand.
But what has this got to do with Leather Soles? Well I suppose its that I wanted to be like the bigger boys, and be a good dancer as well (in fact I still do!) and on their feet were GOOD SHOES!
So, simply put, when I think of good shoes, I think leather soled Loafers or Brogues. But that's not all is it?
The Cost
When a shoe is designed, the factors that need to be considered include who is going to be wearing the shoes, their cost, the design, how much they are going to sell for,? etc etc. So if you are going to make a shoe to sell on the High Street, it probably has to retail for less than £60 and more like £45. So obviously something has to give, and in most cases a leather sole is too expensive and unfortunately, surplus to requirements.
In terms of many high street shoes, the shoes are worn daily in an office environment and you are lucky to get 2/3 months out of some of them. It can be argued a decent leather soled shoe, it last a lot longer, looks a lot smarter, and so works out better value for money.
So a good shoe starts at about £80, although there will be exceptions. But to most working people, £80 is a lot of money. Now if its not going to be a daily shoe, but a "Going Out" shoe the requirements change again, you want something that's smart and going to look good with a number of outfits.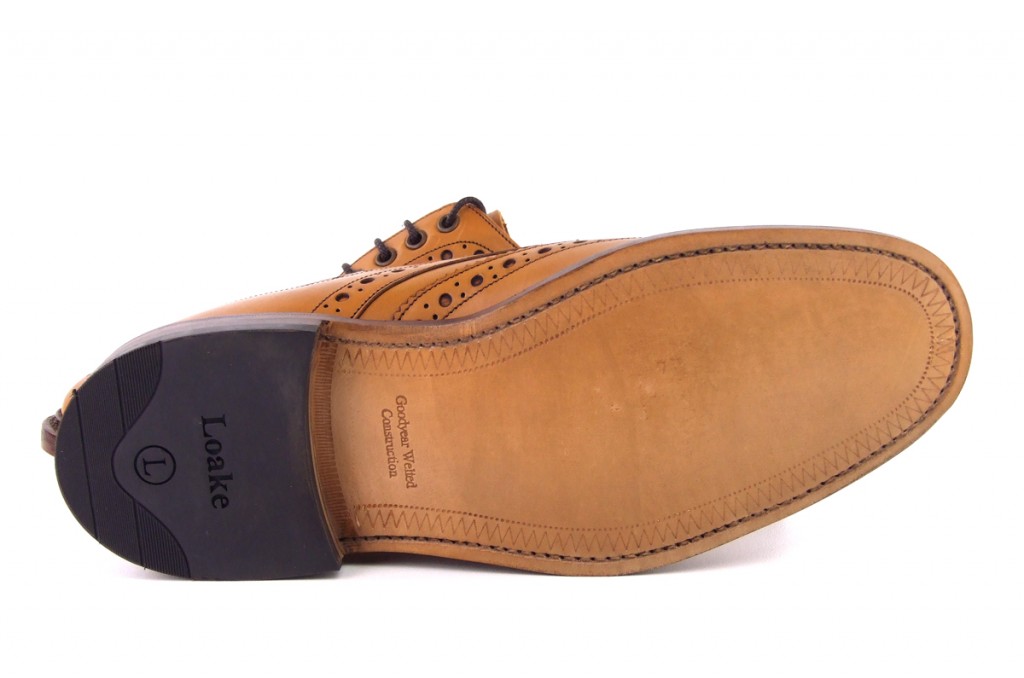 The Way The Shoes Make Me & You Feel
The leather sole to me looks loads better, it has that Traditional quality look and feel. When you look across at someone in a good pair of shoes the leather sole looks thicker and more "hardy" than a cheap shoe. The stitching on the bottom means this guy knows his stuff, he knows a decent shoe. I mean you dont look across at someone in cheap shoes, and think, "cor i bet he got them for just £10, what a clever guy".
Of course we shouldnt judge a person on their clothes, its what's in their head. I have met many clever people that have no fashion sense at all, but are all good people. But thats not what i am on about here, the Leather Soled shoe, is worn for these reasons
I need a decent shoe for work, these are good and make me look "Professional"
When i go out i want to wear good things
A leather soled quality shoe will look good and last ages
I want to dance
I have the money so why not have something good
There are more reasons but these are what i consider core.
Now, as I consider many of the shoes that we sell as "Going Out" Shoes, when I go out I want to feel "top of the world". I don't think less of people that don't have smart shoes, but I know that smart shoes make ME feel better.
This detail is important to me and, I imagine, quite a few other people.
Its also nice when a someone says "Smart Shoes". Makes you feel good doesnt it !
A quality pair of shoes, "Going Out" shoes are part of the ritual of not being home or at work. As sports people say "In the Zone". Combined with a good outfit, the shoes finish the look off. I sometimes think what shoes do i want to wear and build up my outfit from there.
Take a look at these Jeffery West shoes that we sell. The soles on these are just out of this world, you almost don't want to wear them ! These are proper going out shoes, and to a certain extent serve no practical purpose other than to look great, feel great and dance well. If you buy shoes just to keep your feet dry, don't buy these, these are too fancy for you.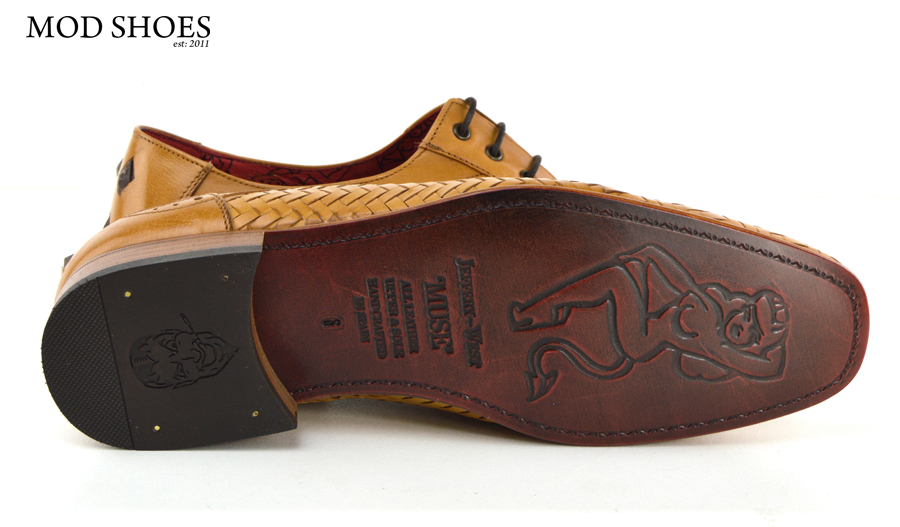 So you look good, so you feel better, now what about dancing ?
To Dance in them
I have many leather soled shoes, and they do vary slightly in terms of danceability. What they have in common, however, is that I find dancing that little bit easier than in "Man Made" Now we sell a few "Man Made" soled shoes , The Rawlings being one. The Rawlings do have quite a hard sole, which makes dancing actually ok.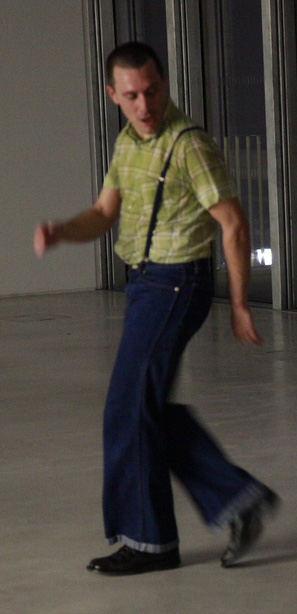 Dancing in a leather sole is always going to be that little bit easier at most events. Most promoters will take care that the place has a suitable dancefloor. The leather sole combined with some talc even on an average floor, is doing is to make dancing a pleasure, not a task.
I know lots more people that will only dance in leather soled shoes, whether you are dancing for 10 minutes or 10 hours. Personally, I would think that if i am planning to dance a lot at a do, then Leather Soled shoe is the only option for me.
With a little bit of talc you feel like the floor is not gripping at all. So if you like to slide across a floor like I do, this is really important. My style is classic Northern , side to side , I don't tend to bop, by that I mean I don't go up and down. I am trying to glide in a smooth movement .
I know leather is not the only option!
"But i have a mate and he always wears trainers to Northern Soul dos"
I am not saying that you can't dance in trainers, but it does put extra strain on your legs. I asked one of my mates who does wear trainers to Northern soul dos, why ?
"Andy once I start dancing and warmed up I rarely stop for about 3 – 4 hours. When I got back into Northern, I went with trainers on. I have to make sure there is talc to be had, as you are right it can get sticky, but once enough is on the trainers I am normally ok"
So how come not loafers or other shoes?
"Loafers, I always figured ,were for smart occasions, not a Northern night. I see a lot of them about, and yes they are better to dance in, but I like my trainers nice and tight, a loafer to me feels to loose"
But what about brogues then ?
"Of course they do up nice and tight, but I have got used to the lightness of trainers"
So of course you can dance in trainers, and as he points out, he wants more formal shoes for other occasions, it's not part of his evening.
The leather sole is about as good as it gets, unless you get proper Suede soled dancing shoes. Suede soled shoes have to be worn on only really smooth wooden floors. And there is quite an art in getting used to how slippery this feels at first. Ten minutes in these shoes outside and they are ruined ! And i would also add, it is rare to go to an event a find a perfect floor everywhere, i.e the bar, the toilets , car park etc.
I was talking to someone who does take proper "Dancing Shoes" to Northern Soul events, she takes up to 6 pairs in her bag. And yes you guessed it she only wears them on the dancelfoor. She remarked they would get ruined in seconds on normal floors, and that includes Bar and Rest areas.
On the subject of condition of dancefloors, she said she has her favourites and has been known not to got to an event because the dancefloor, wasn't good, or the event didn't "Police drinks on the dancefloor" very well.
The leather sole means you can get from the car park (or taxi) and into the event ! or and back in the car or taxi to get home.
The Style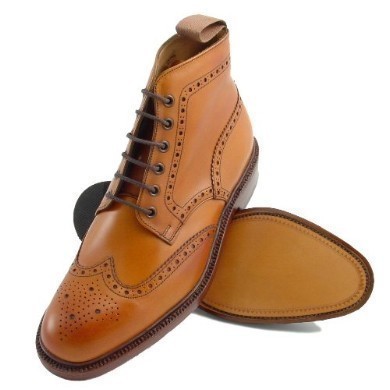 Now styling is also very important to me. I have a pair of Loake Burford boots, like in the picture. These are great boots and now they are broken in, a great everyday boot for me. On a practical level I perhaps should have gone for the rubber soled ones.
When I look down on the boots, or any of my shoes, they feel and look proper. The leather sole looks solid, especially on some of the Loakes that I have. On other makes, the look varies, for instance the DJ and Ikon soles, have a glaze on them when you purchase, which just looks miles better than plain.
Some say that the thicker sole, like the ones on the left are a NOT a Mod shoe ! And that MODS would only where a sole like the ones on the right. Again I think this is one of those silly arguments. Depends what you like. I couldn't imagine a good looking boot with a very thin sole ?
Boots I tend to think have to be at least 4 -5 mm, 1/4 inch of sole.
Not all leather soles are thick, again the Jeffery West are made from a thinner leather sole, but the finishing around the edging in a complimentary colour, make the shoes look good.
Goodyear Welted or Blake stitch?
You will often see Goodyear Welted or Blake stitch, written on leather sole shoes. I don't want to get to technical here, but both techniques make it possible for the shoe to be resoled once it does wear out, something that's hard work with Man Made.
The basic difference is the stitching technique that holds together the shoe. There are layers of leather under your foot, so the inner, the actual sole itself, if you get me. Its the quality of this leather which determines how long they will last.
Lighter or Darker sole ?
Well again this is up to the person buying the shoes. A classic English made Tan Brogue will come with a lighter colour sole and a cream or even white stitching. A very popular shoe, but when I think of the MOD / SKA / SOUL people are always think darker sole seems more appropriate.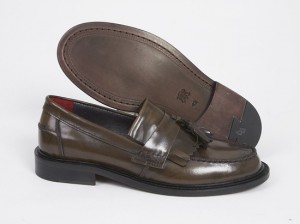 For instance, I like it when a shoes colours blend well together. So for example, below,the classic Rudeboy or Loake Brighton has a dark sole and welt. You can also get them with white soles ! Which is very fancy, but not for me.
So can you tell the quality of the shoe from the Sole alone ?
I think in some cases you can. The finish on these Beckleys that we sell is amazing. I personally think that if the manufacturer can take the time to make the sole good, they have probably done the rest of the shoe to the same standard.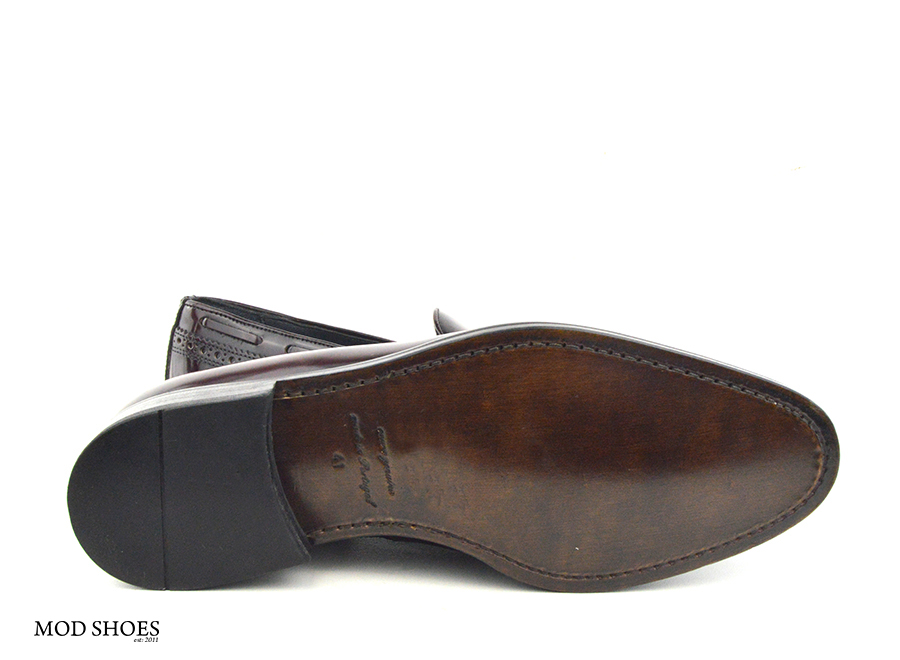 So what i am concluding here?
Well, personally I have up until now, and possibly for a while yet, always wanted a shoe to look cool and wear well. Classic styles should be in every wardrobe, whether you wear them once or many times a year.
A good shoe will out last a cheap mass produced high street, and the feeling you get wearing them will always out last the money you saved initially.
And in my case I want to have a smart pair of shoes that will glide me across the dancefloor, but also look killer with my suit or outfit,.Not much to ask is it !