Earn 10 Reward Points by commenting the blog post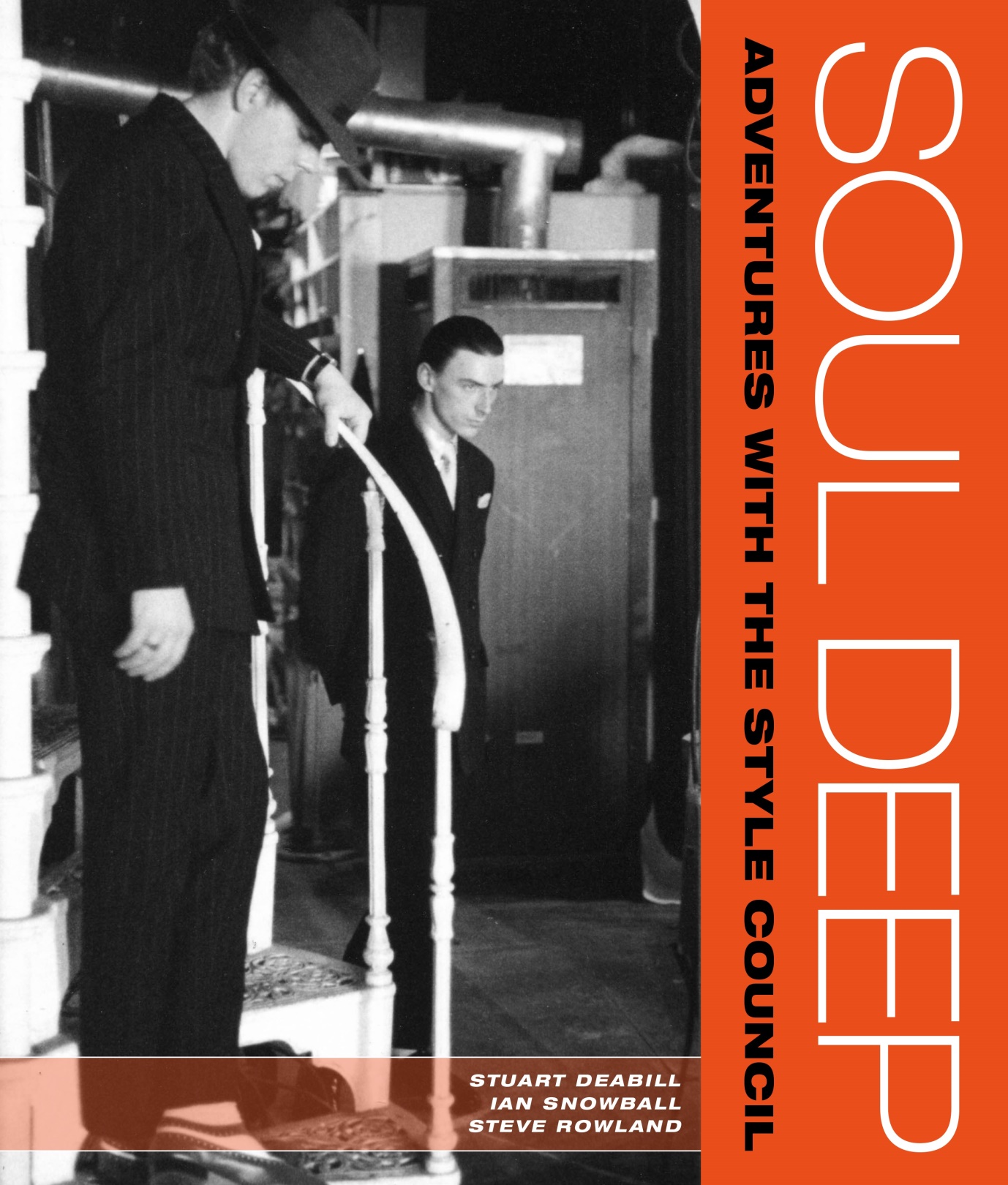 'Soul Deep – Adventures With The Style Council' is a new book by Stuart Deabill, Ian Snowball and Steve Rowland charting the history of one of the most enigmatic groups of the 1980's, through the eyes of the fans and those who worked with the musical collective.
The high-quality design led hardback book will feature personal stories and unseen photos as well as personal memorabilia from fans collections. They'll also be interviews with some of the musicians and background team who worked with The Style Council between 1983 and 1989.
Soul Deep will feature some of the original artwork and photography that adorned the single and album sleeves as well as the tour posters, trade ads, merchandise. The authors will also revisit some of the live and record reviews that The Style Council received from the likes of NME, Melody Maker, Sounds and Record Mirror.
The 240 page hardback book will come in 2 editions, standard and limited.
Soul Deep is being crowdfunded through Kickstarter and there are several packages available. To pledge for a copy, go to https://tinyurl.com/Souldeepbook123
Soul Deep will be published in November 2020.
Stuart Deabill
The success of 'Thick as Thieves – Personal Situations with The Jam' proved that there was a market for fan inspired literature, and in the days of 80's pastels against 1970s monochrome, I felt myself, Ian and Steve could produce something highly stylised to represent a group (and time) that was very important to us.
I was one of The Torch Society fan club members that travelled round the country to see the group wherever possible, and was very inspired by the music, the stance, the clothes and the political edge. I want to make sure we cover and capture what it meant to be alive (and kicking) during the 1980's.
About The Authors
Stuart Deabill has co-written 3 books with Ian Snowball including the best seller – 'Thick As Thieves – Personal Situations With The Jam', that Paul Weller described as "the best book on The Jam, and it's fans, I've ever seen". He works closely with Steve Rowland on other projects through the AFTN imprint and lives in Watford.
Ian Snowball's first gig was The Style Council in Brighton in 1985, and became a drummer because of his love of Steve White's playing. Ian has written books about The Who, Mods, Dexy's Midnight Runners as well as work with DJ Marshall Jefferson and Madness's Lee Thompson. He's also penned several novels and lives in Maidstone.
SOUL DEEP – ADVENTURES WITH THE STYLE COUNCIL
love of style and music was inspired by The Style Council throughout the 1980's leading to a life immersed in music, design and writing books. He has co-authored 2 books 'Modzines – Fanzine Culture from the Mod Revival' and 'Punkzines and lives in Brighton.