These are the ladies version of the very popular "Prince" tassel loafer, with the addition of the fringe and weave detail on the front. They are an absolute classic in terms of style, and have all the correct details just like the ones that we wore "back in the day".
These shoes really evoke memories of the Ska and Two Tone days, where you would see countless people wearing them. The leather sole makes them excellent purchase if dancing is important for you, we are thinking "Northern Soul" in particular
The shoes are all leather including leather sole . In terms of the styling, they have been faithfully recreated from an original model from the early 80's
Straight out of the box they are very comfortable.
Please Note, we are offering these at a  discounted price from our normal Ladies Prince. This is for a limited time only,  There was an issue at the factory and the wrong heel branding was used. So you will see a slight mark which does not affect wearability or quality at all.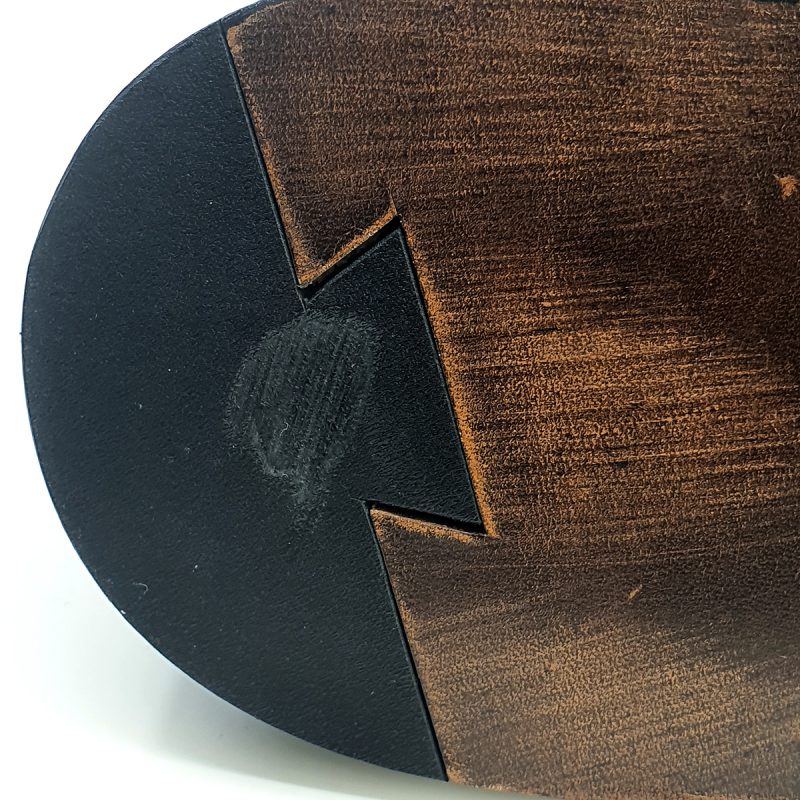 PLEASE BE AWARE, these are a scaled down version of the men's Prince. The sizing for ladies is good, but they are a little wider than high street shoes. The sizing is also based on men's sizing ie the size UK 5 is a Euro 39 which is about half a size bigger than a regular ladies 5. You may wish to try a size smaller, or take two sizes to find the best fit. You can return the less well-fitting pair for free (UK mainland only)
Also when trying the shoes on, they must be snug and not loose. A loafer grows by about 1/8 to 1/4 inch after 4 – 5 hours. Our advice is if you try them and they are loose, send them straight back for a smaller size. If they are a little snug put on some thick socks and watch telly for 4 – 5 hours and they will be good.
Sizes : Euro 35 to Euro 42
Upper Leather
Inner Leather
Sole Leather
Ladies Sizes
| | | | | | | | |
| --- | --- | --- | --- | --- | --- | --- | --- |
| UK | 2 | 3 | 4 | 5 | 6 | 7 | 8 |
| Euro | 35 | 36 | 37 | 38 | 39 | 40 | 41 |
| US | 4.5 | 5.5 | 6.5 | 7.5 | 8.5 | 9.5 | 10.5 |
Please Note that are shoes are made mainly in Spain & Portugal and Euro to UK Conversion means that the shoes normally come up a little big.
For More Info See Our 2 for 1 (*UK ONLY) Free Returns Pages Here