On the cover of the Style Council's lp 'Our Favourite Shop' are a lot of Pauls and Micks fav items, hence the title. On the coat stand is a scarf very similar to the one you see here. Weller can be seen wearing it a few times in pictures.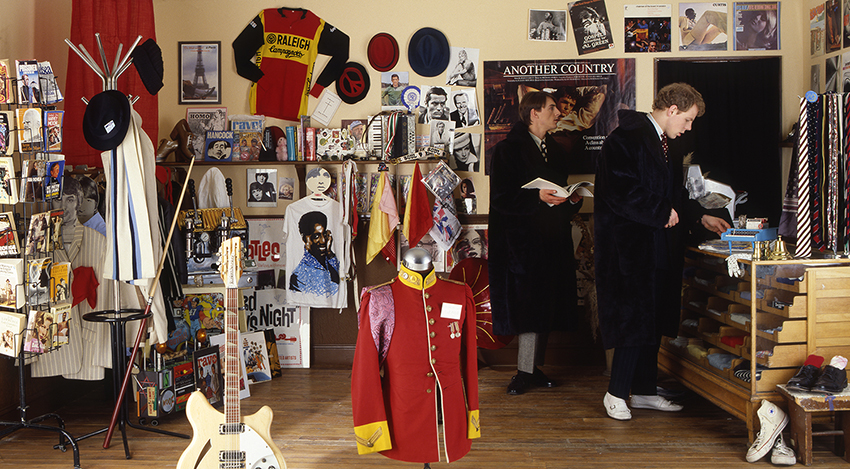 These beautiful scarves are made for us here in England. They are 100% wool and hand sewn together.
Perfect for the cooler weather, these scarves are such great quality and so stylish. The must-have accessory for your Autumn wardrobe.
A Little History !
During the 2nd World War, these scarves got their distinctive look because they used sections of material, rather than one bit and then were sewn together.
They entered fashion in the 50's and 60's via CND Marches, Carnaby Street and the brilliant Simon & Garfunkel LP "Sounds of Silence"
Length 66 inch 168 cm
Width 9 inch 23 cm