Black Tassel Loafer – The Duke by Modshoes
Yes by us! We are always looking for different style tassel loafers, so when we came across this design we just had to get them made.
These shoes have been made by a Spanish company that has been making shoes for over 2 generations. They are hand made in a small factory in a small town. When I visited, there were rows of Tassel Loafers and these popped out at me. I had not seen the style before.
The beef roll you will notice on the front, is cut very well and trimmed so that the stitching looks almost smooth. The upper and sole are both leather.
The styling is more like a Bass Weejun and not as chunky as a Rudeboy style loafer.
Sizing wise, they come up very like the UK, so keep to your size on these.
I will mention again, that these are exclusive to us, and you will not find them anywhere else.
Specs
Upper Leather
Sole Leather
Sizes 6 – 12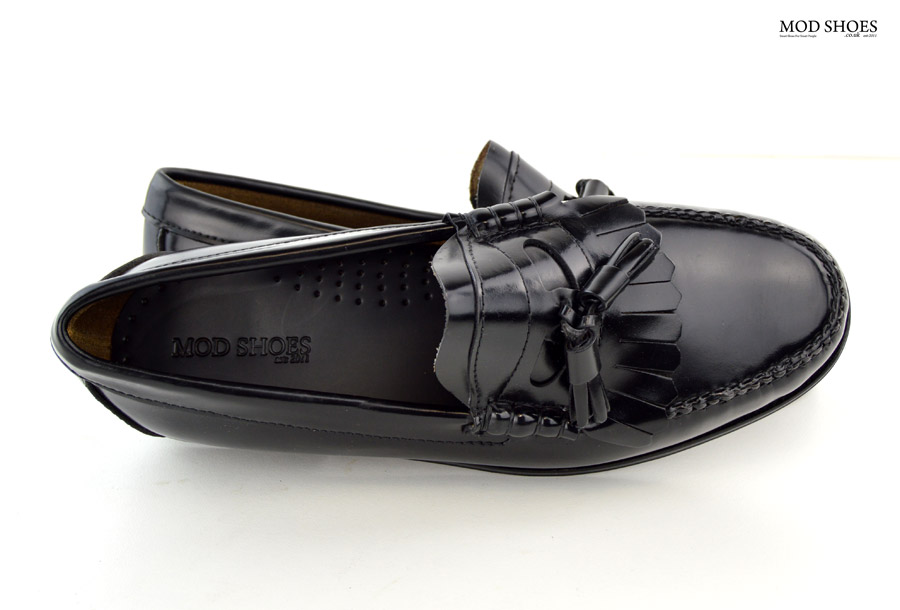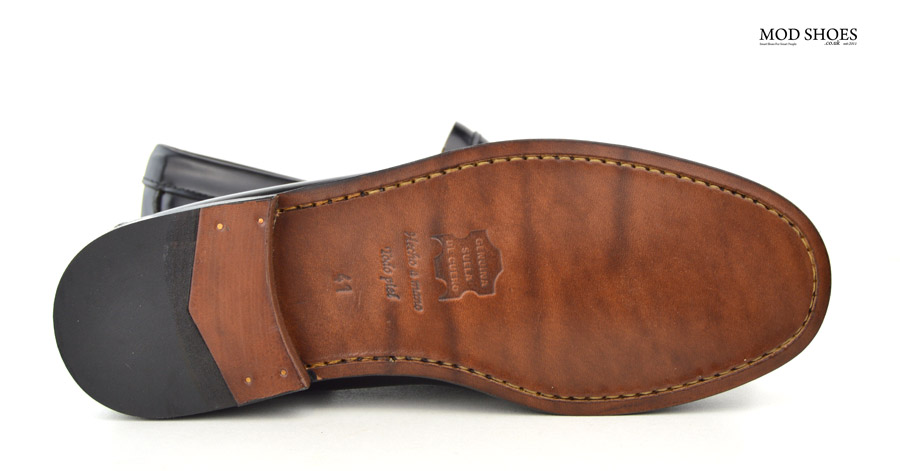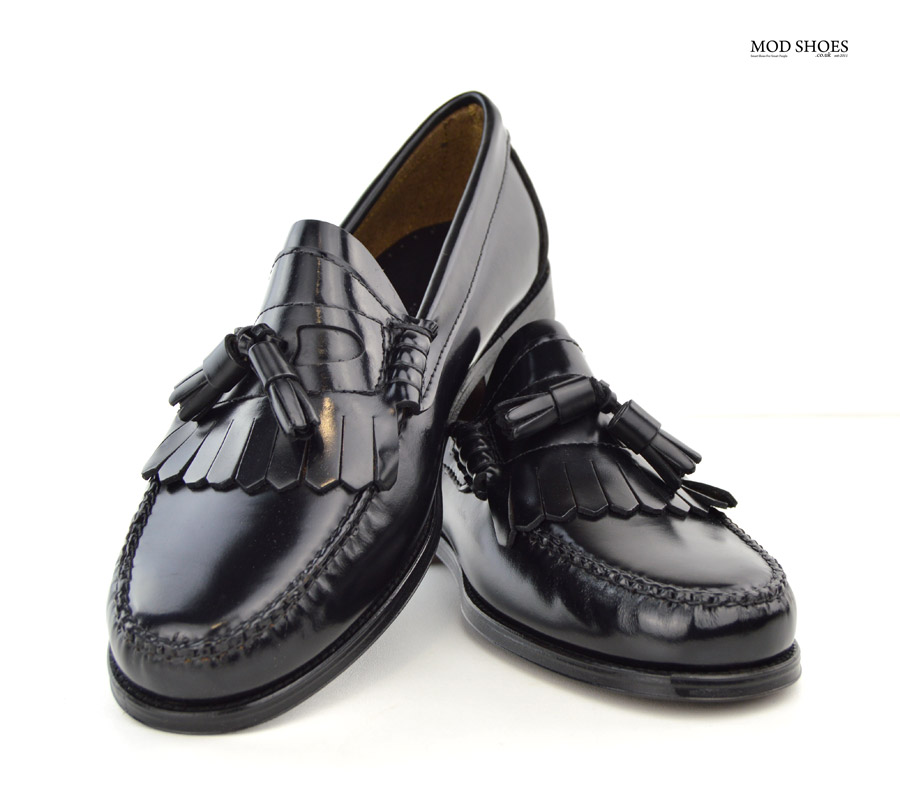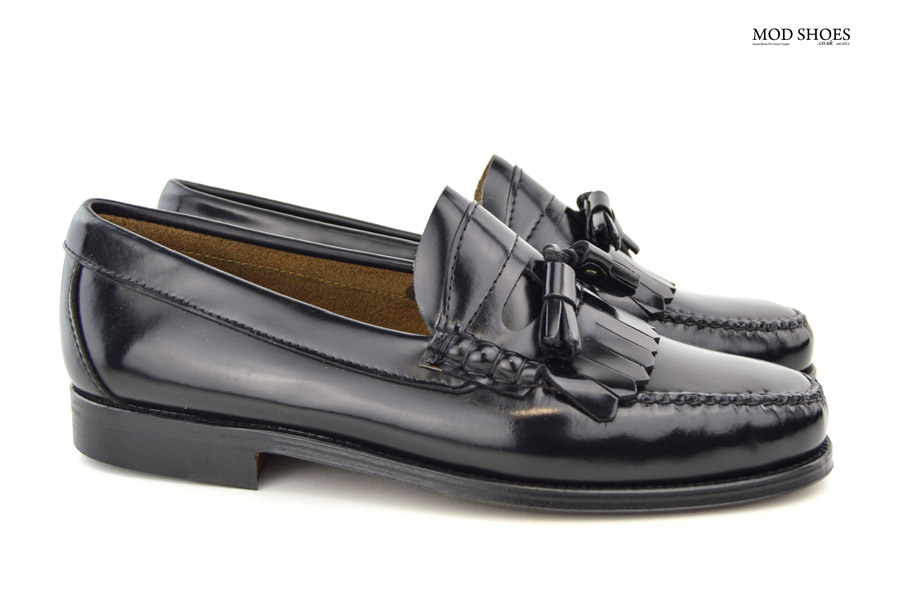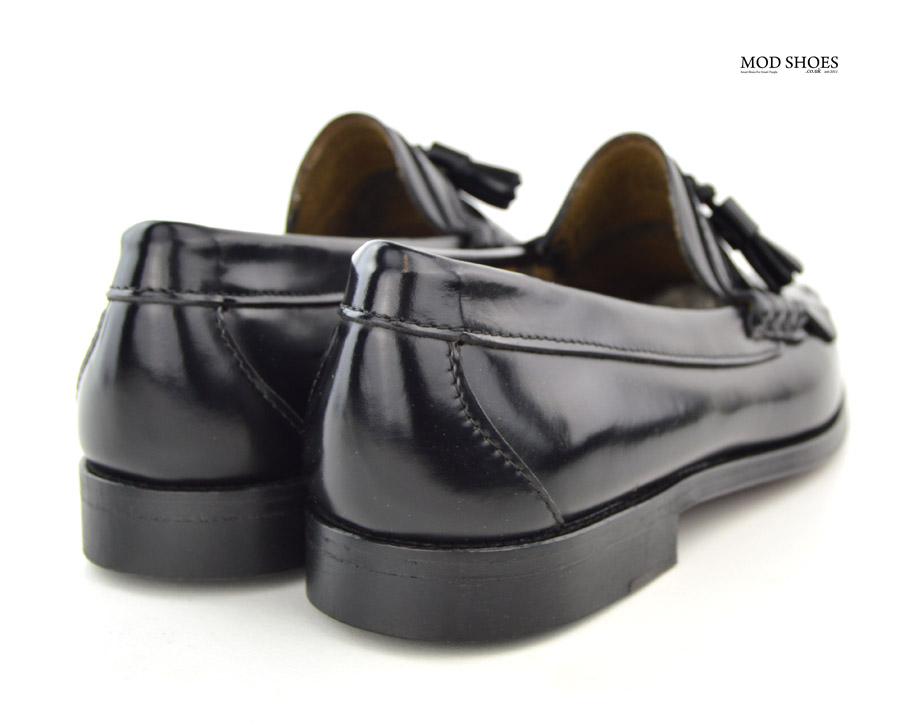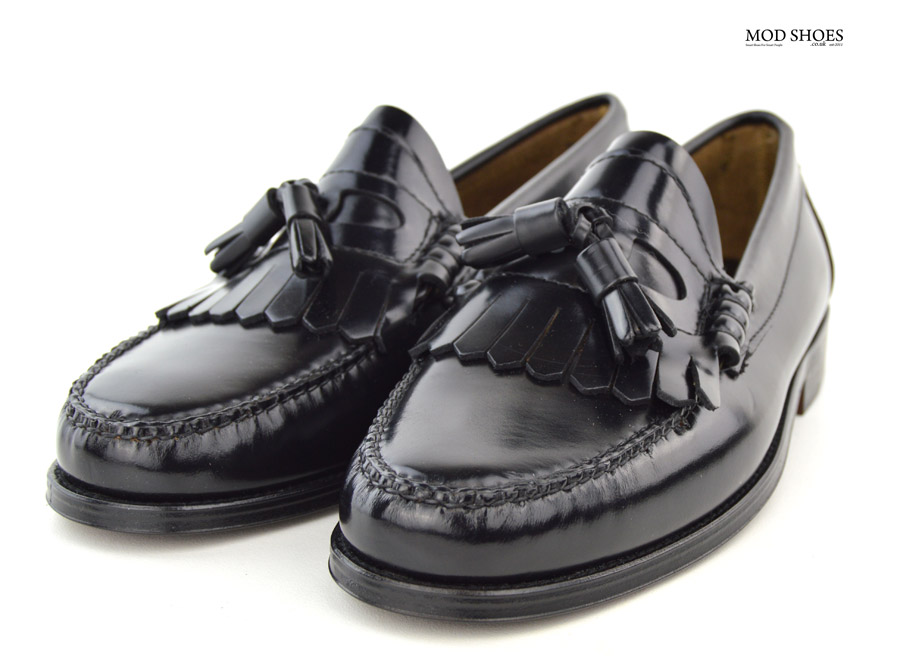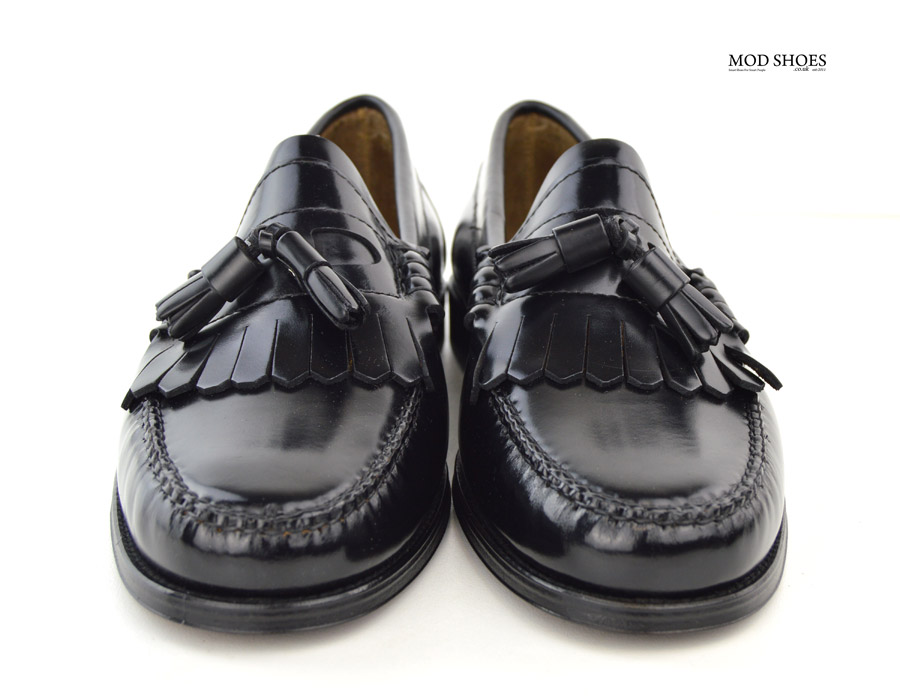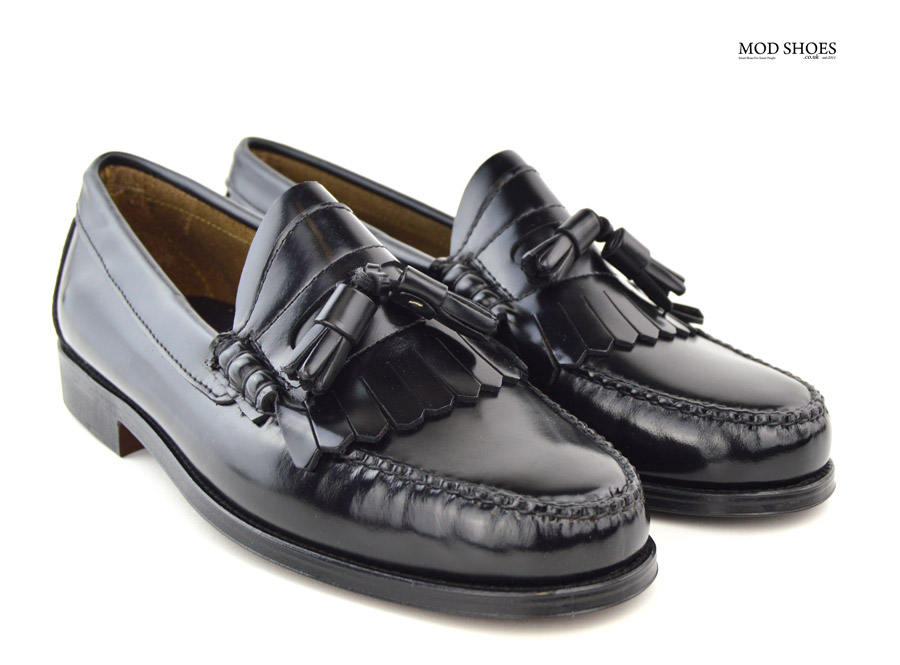 Here are some images of the shoes with Trousers. We did these shots so you could see the shoes with trousers you possibly own already, and get a feel for how they look.