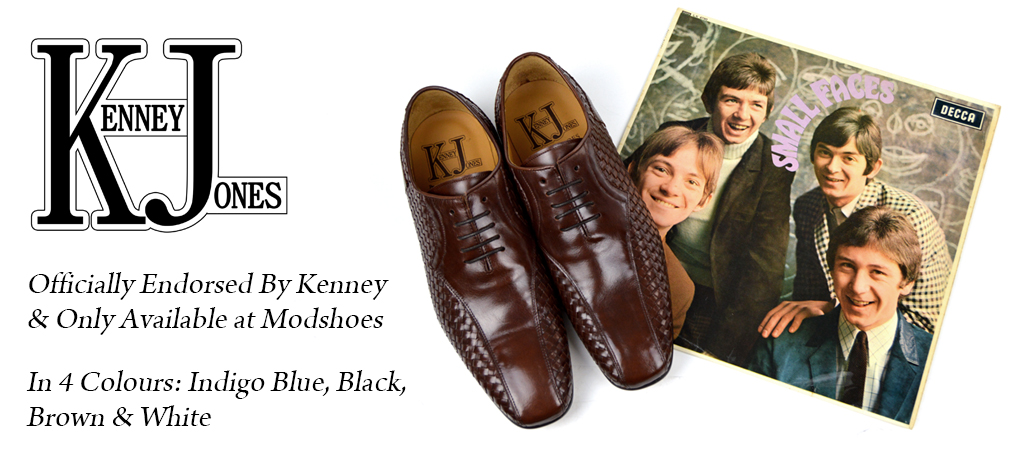 Here we have the Officially endorsed Kenney Jones shoe.
Yes you heard that right, these have been made with full consent, and Kenney was part of the design process. They are hugely influenced by the shoes he (and all the band) wore back in the day, in the Small Faces
The actual styling is Basket Weave leather. The leather has been made just for these shoes, so we could get the optimum weave size.
The soles and inner sole bare Kenneys name, as you can see in the pics.
These have been made by a small but highly quality company in Southern Spain, using only the best materials, by craftsman. And as you may guess they are a small run.
STRICTLY LIMITED EDITION – THESE ARE A ONE OFF !
RESTOCK WONT BE HAPPENING 
Can we please stress, if you want them buy them quickly.