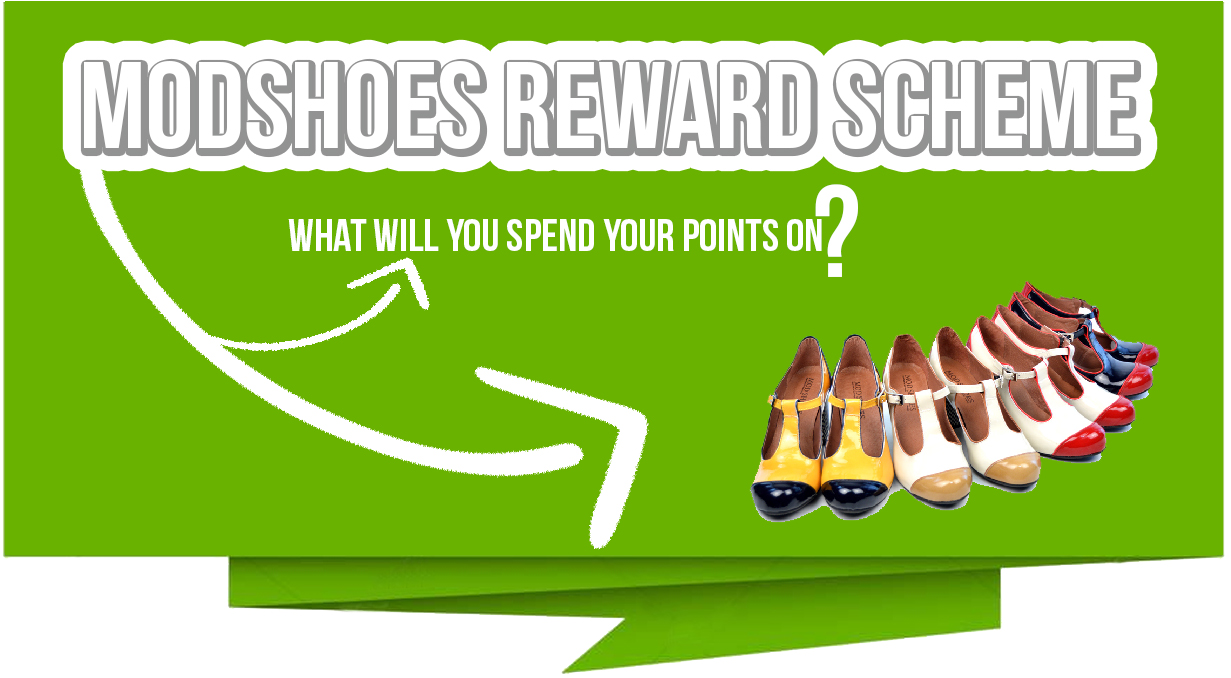 ModShoes Rewards Scheme
Take part in our Reward Points Scheme – you can redeem against your next purchase!
Earn 50 points by:
1. Sharing a product on Facebook
2. Leaving us a review
You could be earning points in just a few minutes >>> Here is how!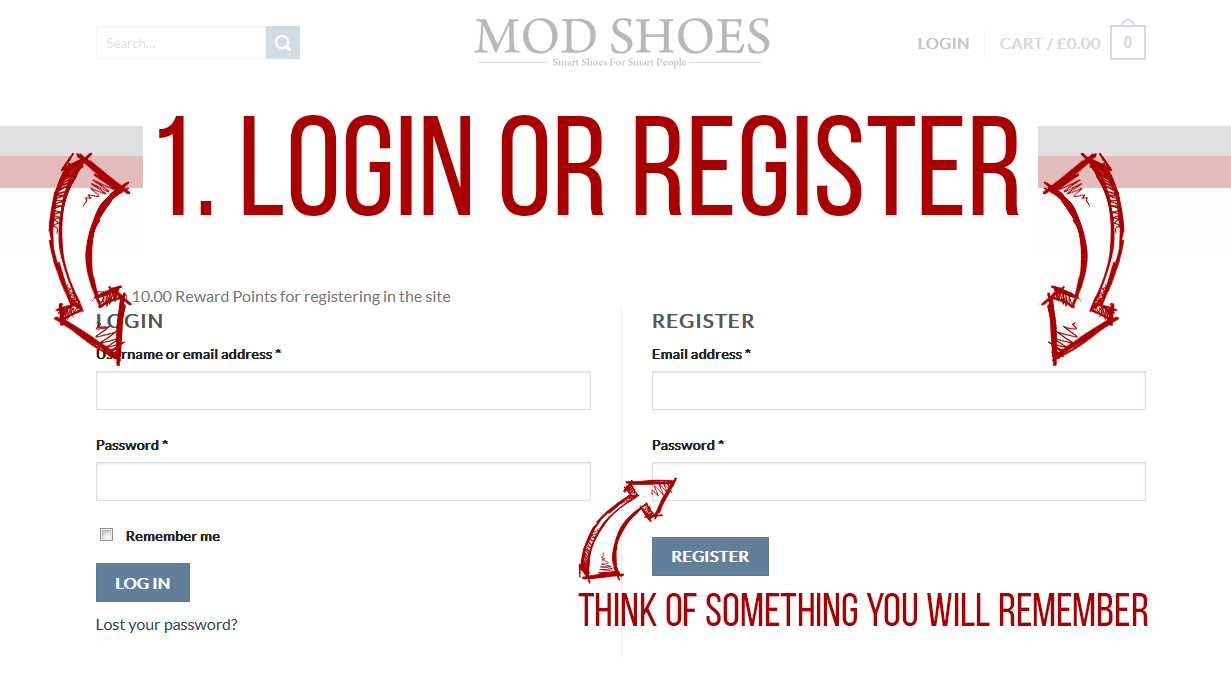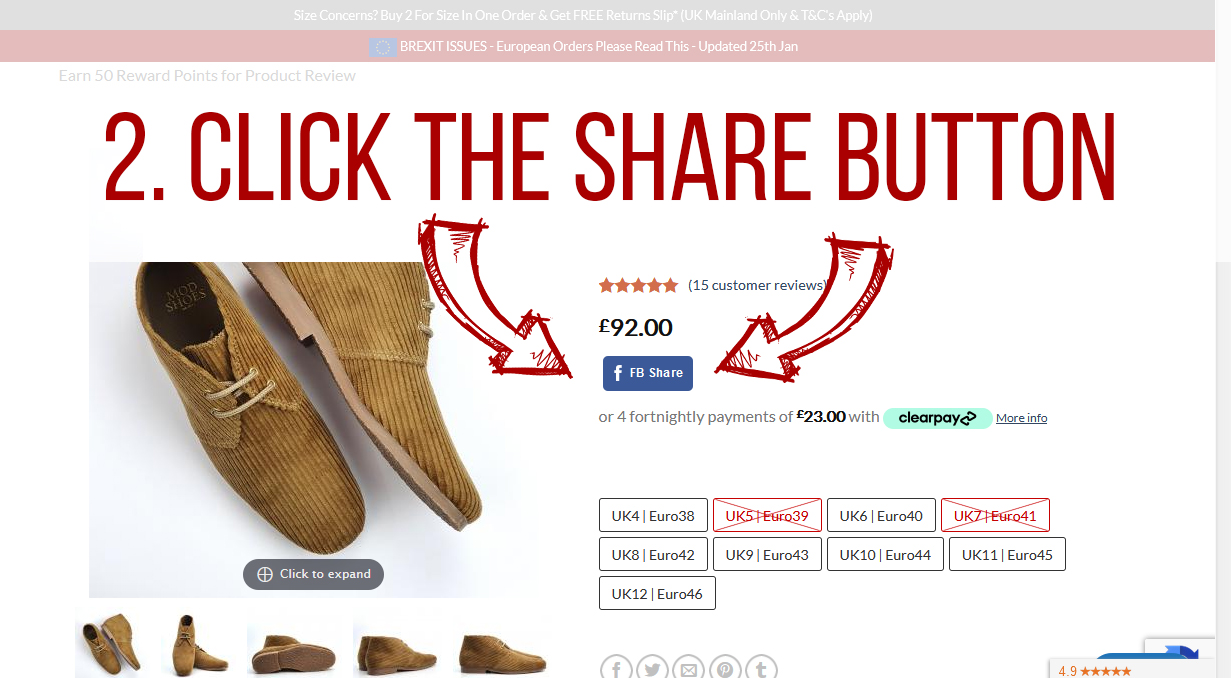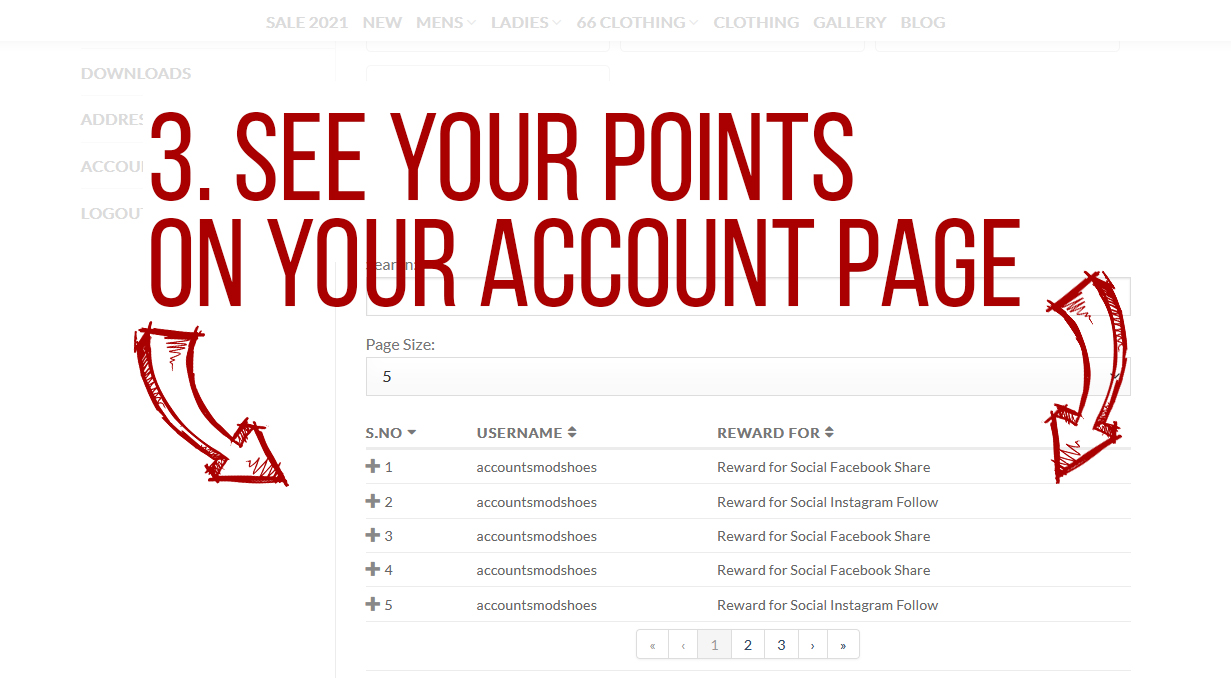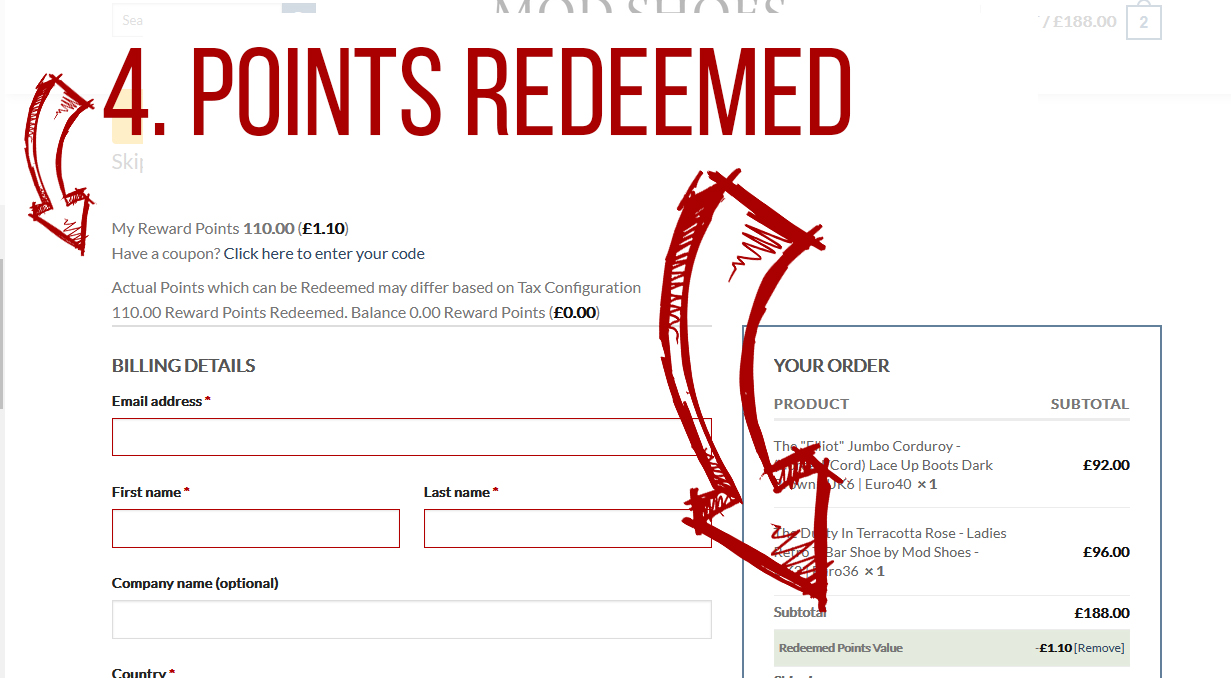 To be able to gain points you must have an account.
Login or create an account here >>> https://www.modshoes.co.uk/my-account/
Find a product you like.
Look for the Facebook Share button, it's by the price.
Click and share it to your Facebook.
Once shared, you will automatically receive 50 points to your account.
When you go to buy your next item, simply login, and your points will be awarded automatically on the checkout page :-)
100 points is a £1.
Some Rules
You don't have to have bought something from us, but you do need to register.
You can only redeem a maximum of 1000 points per order.
To redeem points, your order has to be a value of at least £50.
You can share as many products as you like, but we advise perhaps only 1 or 2 per day :-)
There is no time limit on redeeming points at the moment.
The points cant be used on sale items, or any carts containing sale items.
Modshoes reserve the right to cancel any points from any persons found to be abusing the system.
The points hold no monetary value, and cannot be turned into money.
Terms & Conditions on this may change at anytime, without any notice.