Earn 10 Reward Points by commenting the blog post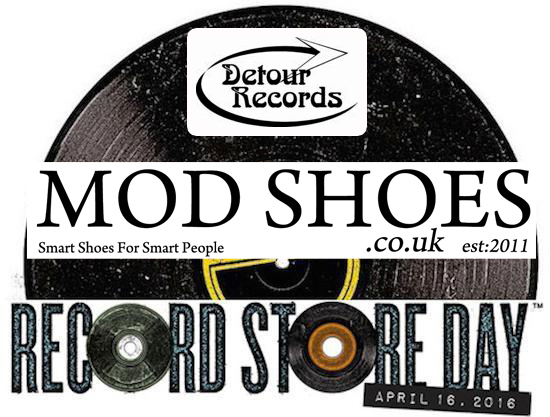 You may not know it, but Saturday April 16th 2016 is Record Store Day here in the UK. The day is an annual event, and has been running for 9 years. Lots of artists put out Vinyl you can only get on the day. And it helps lots of indie shops & record companies get their stuff out there.
I always try to get along and find something, last year it was a Georgie Fame EP. Anyways, this year we have teamed up with Detour Records, who as many of you know are predominantly a Mod / New Wave label.
So we have a selection of vinyl singles from Detour records,one of which will be randomly given away with all orders whilst stocks last. And, this is the good bit, 1 lucky person will receive a collectors item record worth £20!
So, as they say, you got to be in it to win it.