Oxblood Brogues – The Bridgers
These brogues are ACE. We have the exclusive on these in the UK. They are made in Portugal by a top maker that has been producing quality, and i mean quality, shoes for over 50 years. We came across these and thought they hit the mark
The dark oxblood colour is very subtle, meaning you may at first think they are black, but they aren't at all.
The front of the shoe is less pointed than an english Brogue, which we feel evokes a Nothern Soul / Suedehead style. The derby lacing means that they accomodate the foot easily
I wore mine fresh out of the box, and out to do a Mod Night here in Peterborough, and can report no probs. I think this is because they are a little wider than norm and so fit a wide foot, like mine, quickly.
We also debut them at a soul weekender where one customer brought them and was happily dancing in them that night. The dark leather sole looks great and is really good on the dance floor.
In terms of sizing you may notice the euro size is 1 down to normal. Meaning go with the UK size on these. We have checked across the range and found this to be right.
Specs
Upper Leather
Sole Leather
Sizes 6 – 11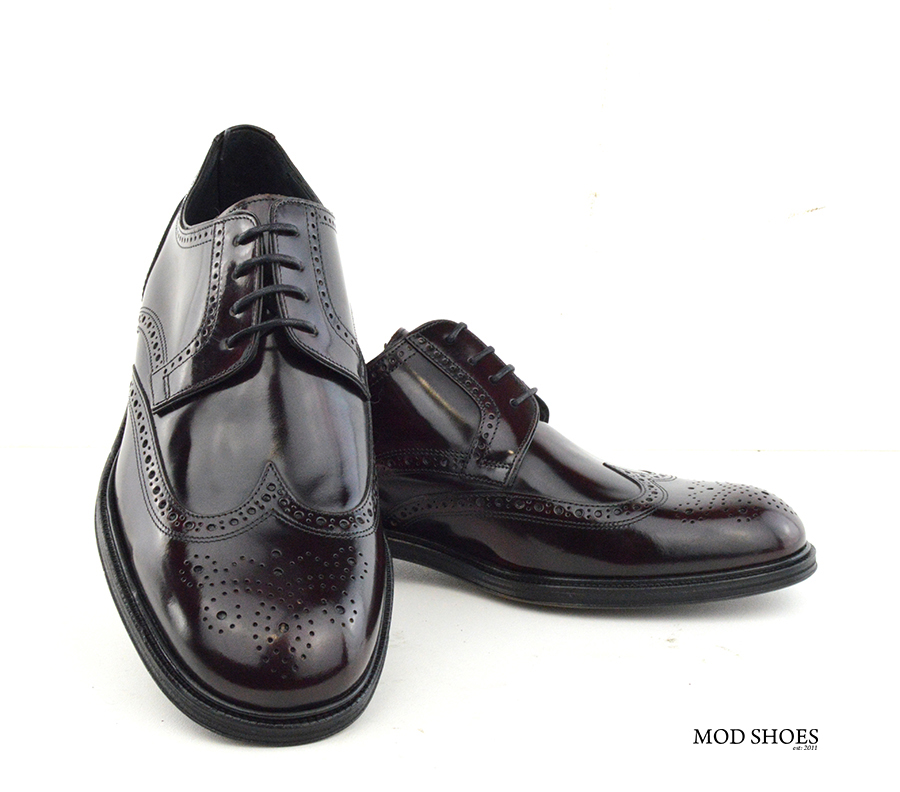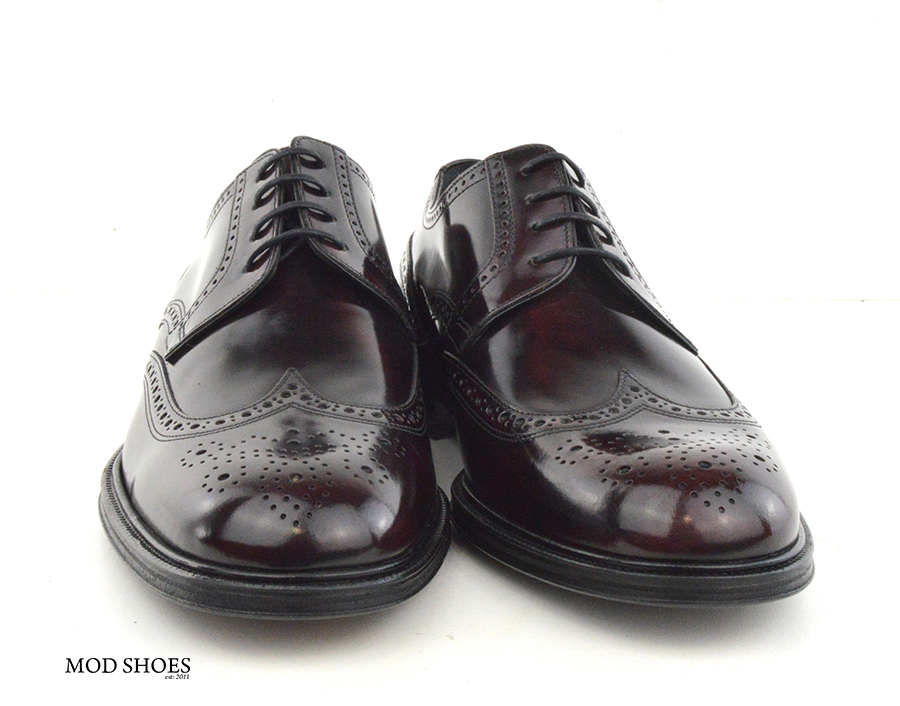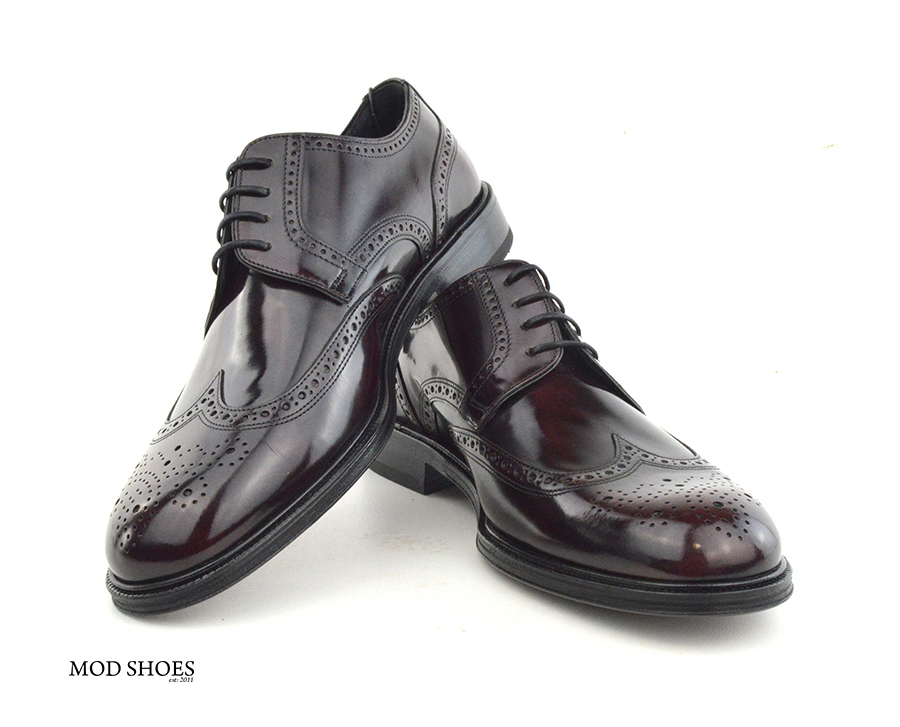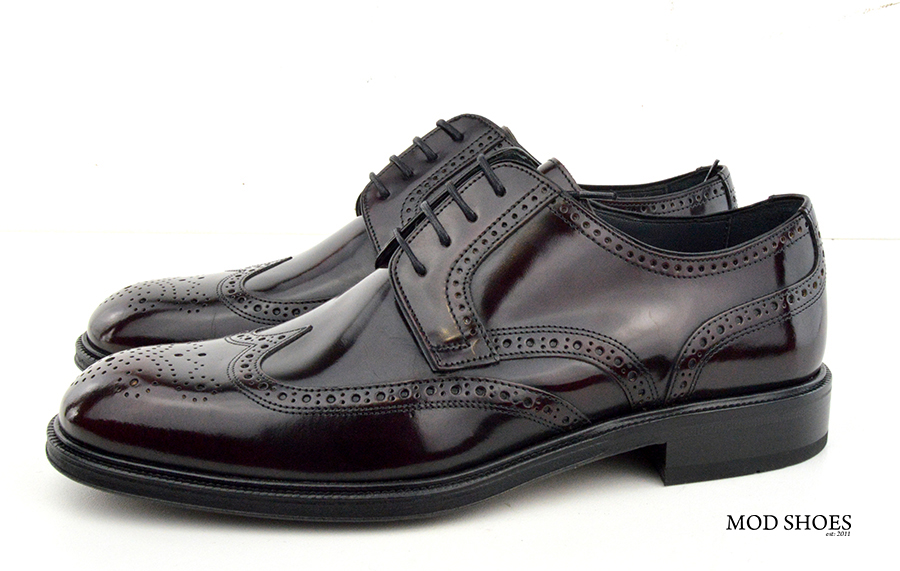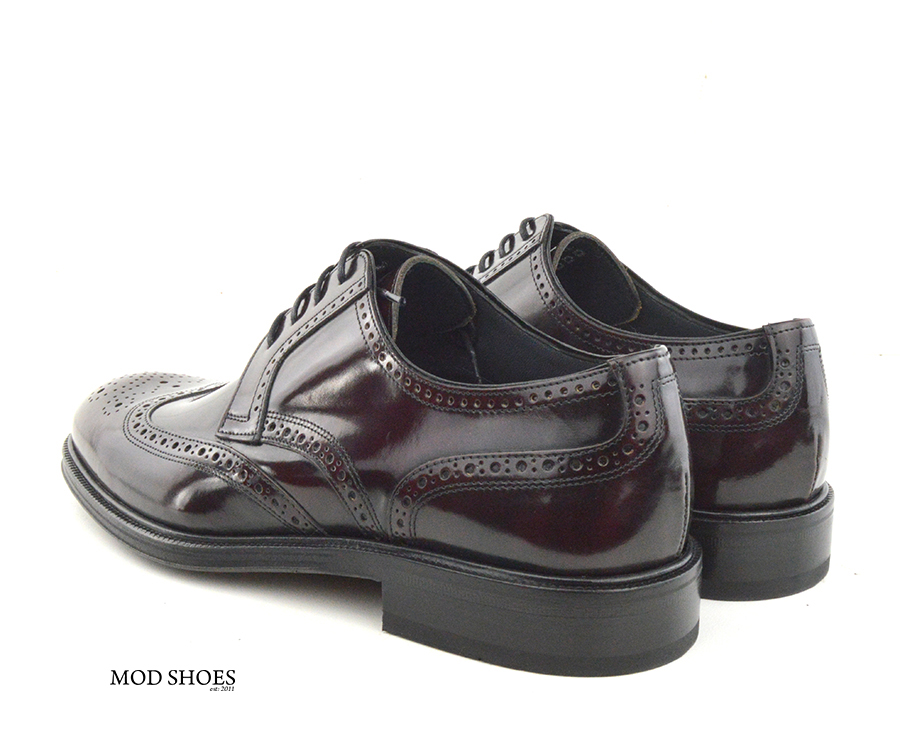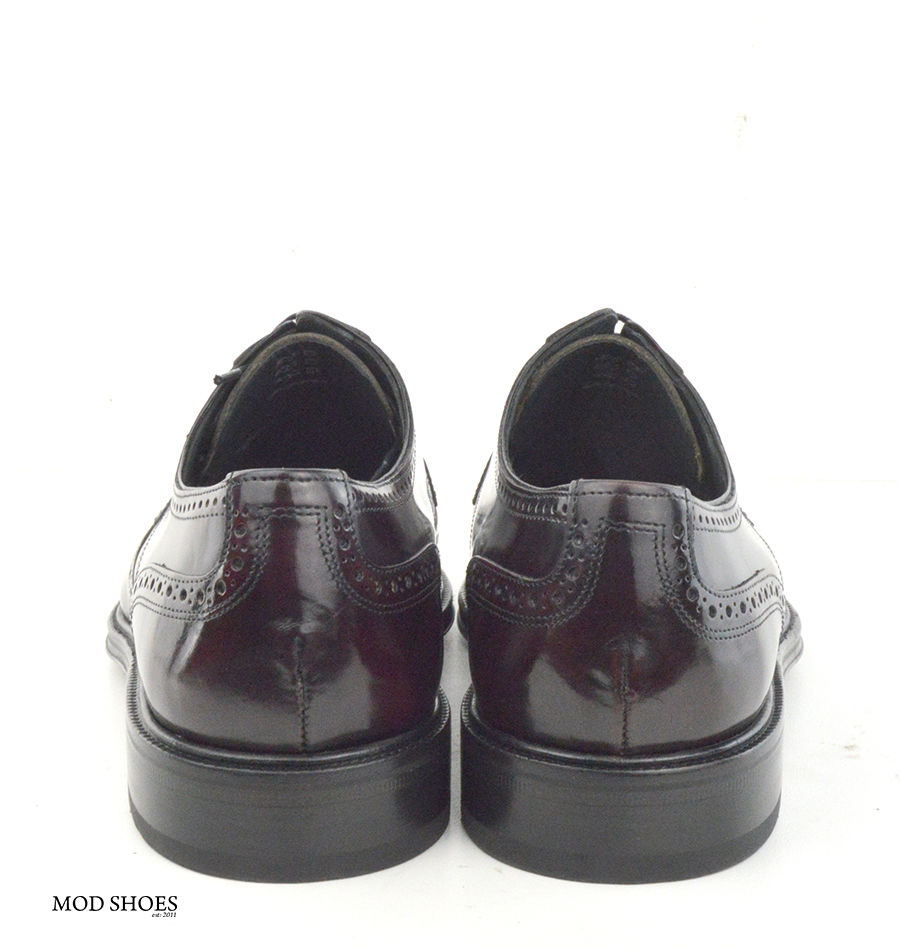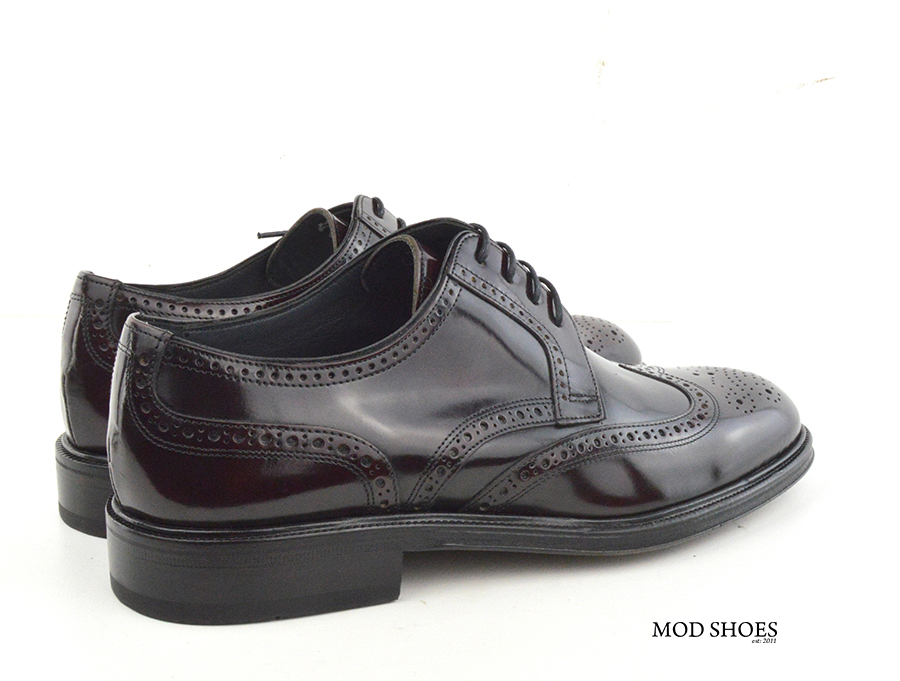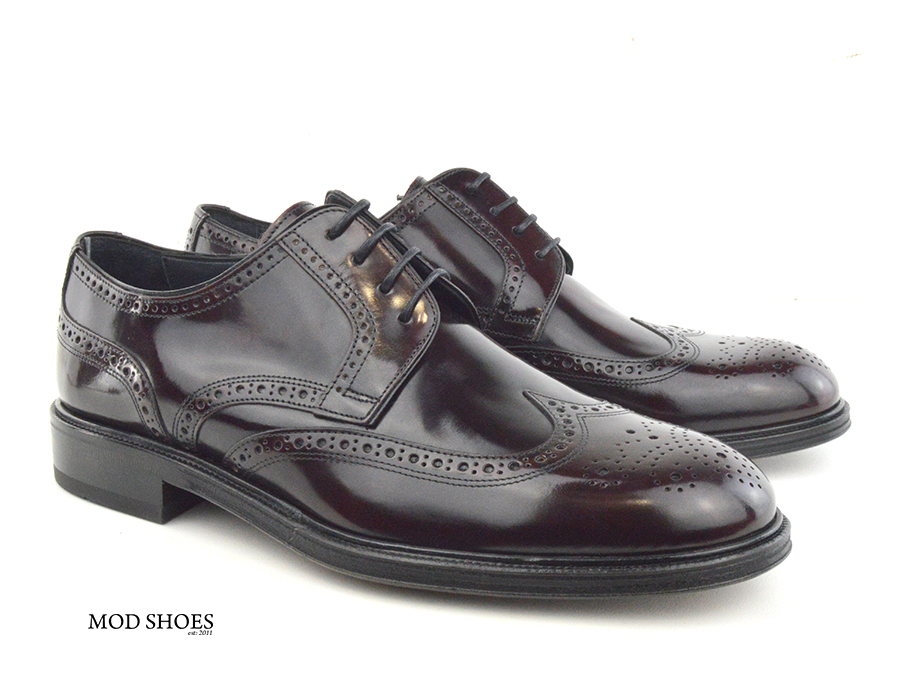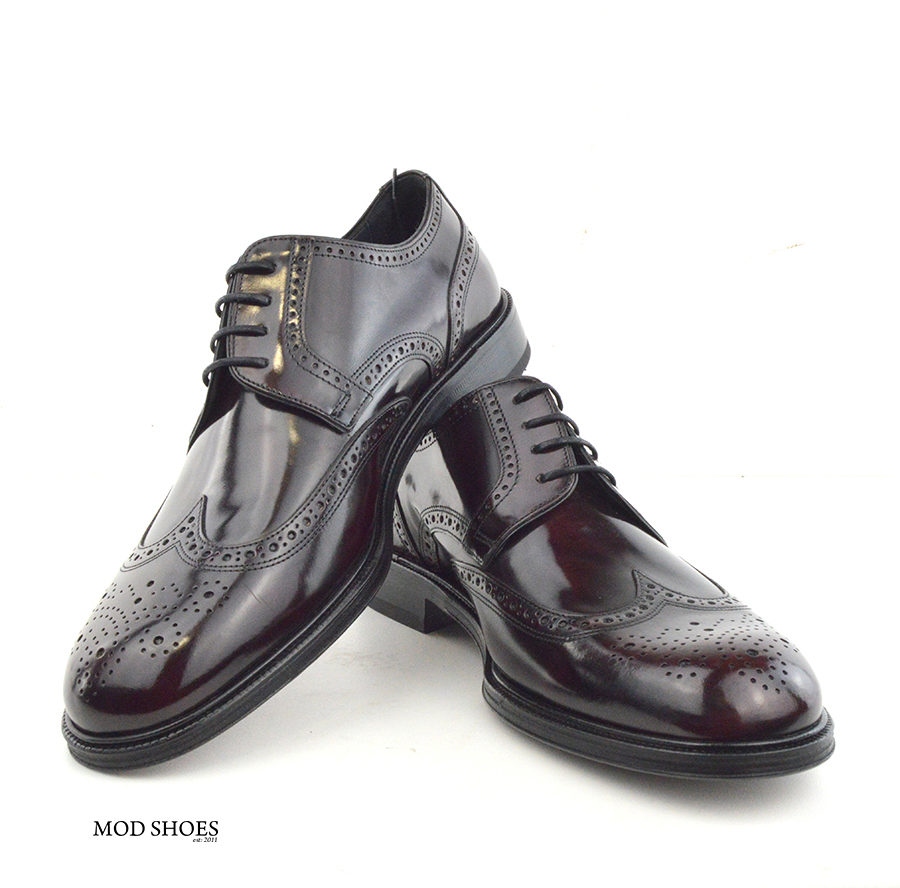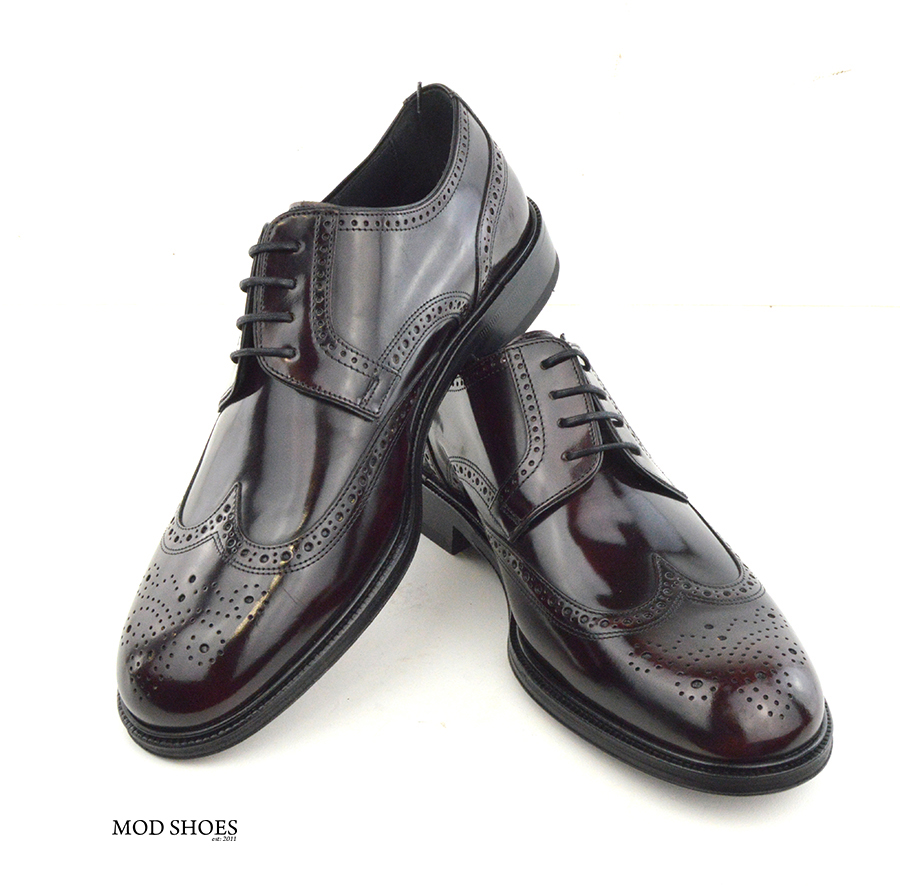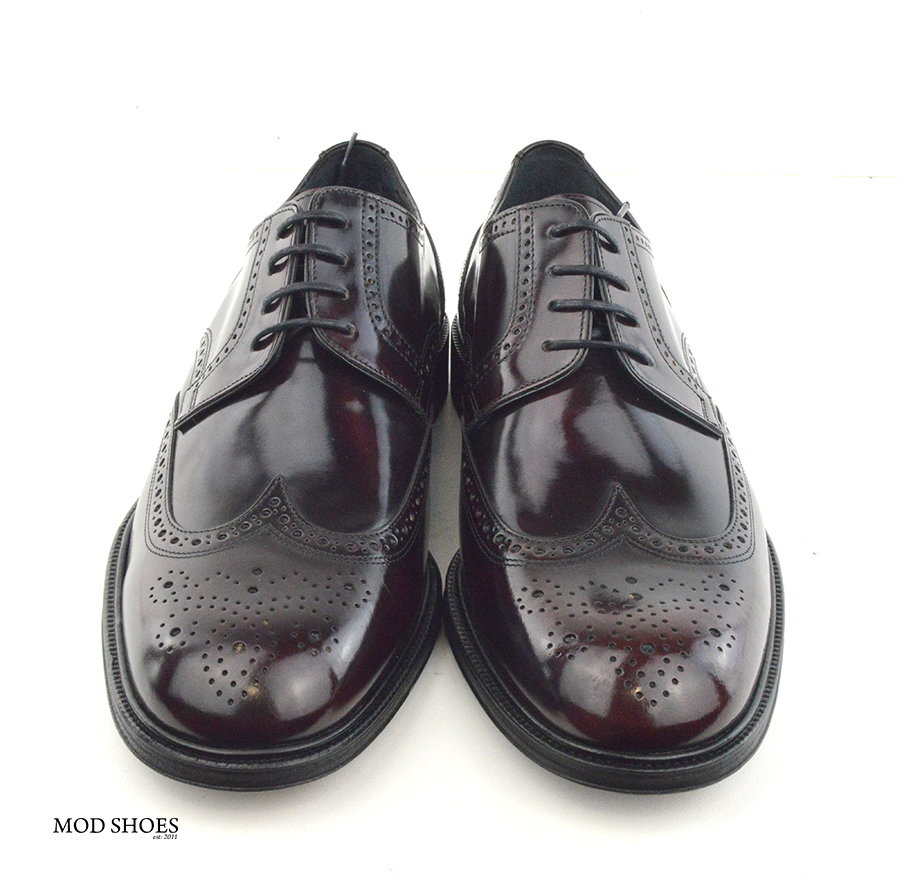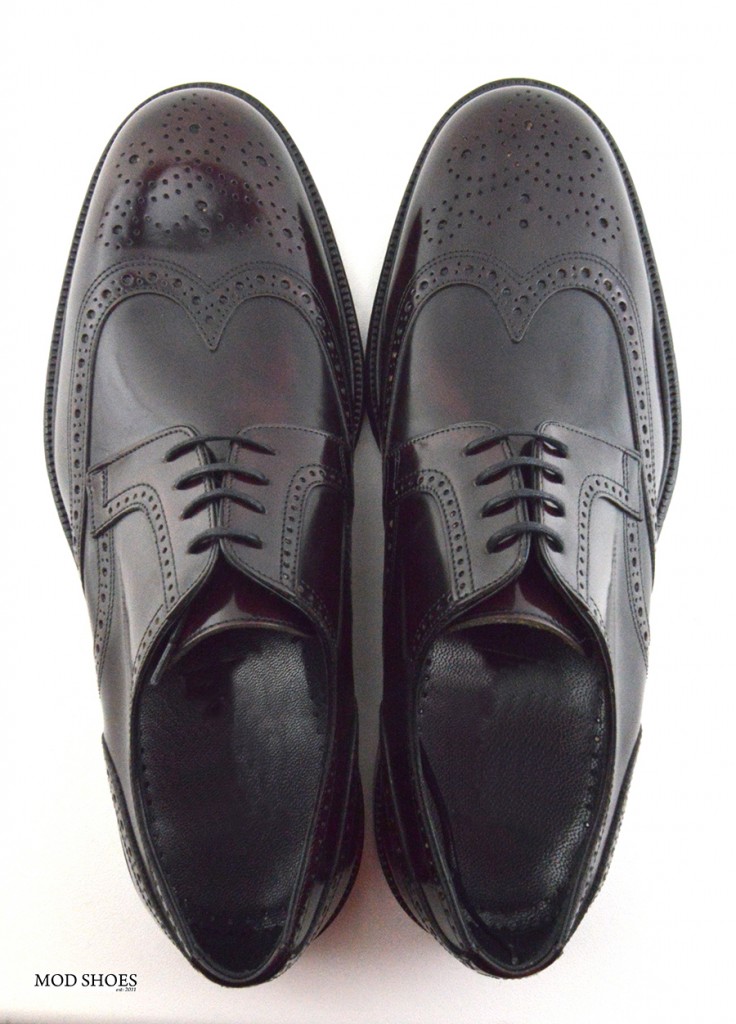 Here are some images of the shoes with Trousers. We did these shots so you could see the shoes with trousers you possibly own already, and get a feel for how they look.